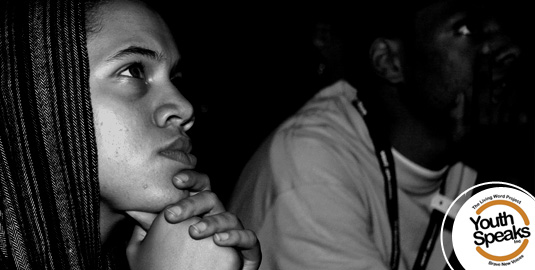 Write. Speak. Live.
We say this often, and quite literally mean it. So, join us, as we regularly do all three, via bountiful Newsletters, Twitter & Facebook messages as well crafted as what we bring to the stage.
Do you love Youth Speaks as much as we do?
Well then, complete the simple form below, and we'll proceed to subscribe you to our monthly E-Newsletter.
[widgets_on_pages]
Like Us on Facebook
* Youth Speaks Facebook Fan Page {click here}
* Living Word Project Facebook Fan Page {click here}
* Brave New Voices Facebook Fan Page {click here}
* Life Is Living Facebook Fan Page {click here}
Follow Us on Twitter
* Youth Speaks in 140 Characters or Less {click here}
* Brave New Voices in 140 Characters or Less {click here}
* Living Word Project in 140 Characters or Less {click here}
* Life Is Living in 140 Characters or Less {click here}