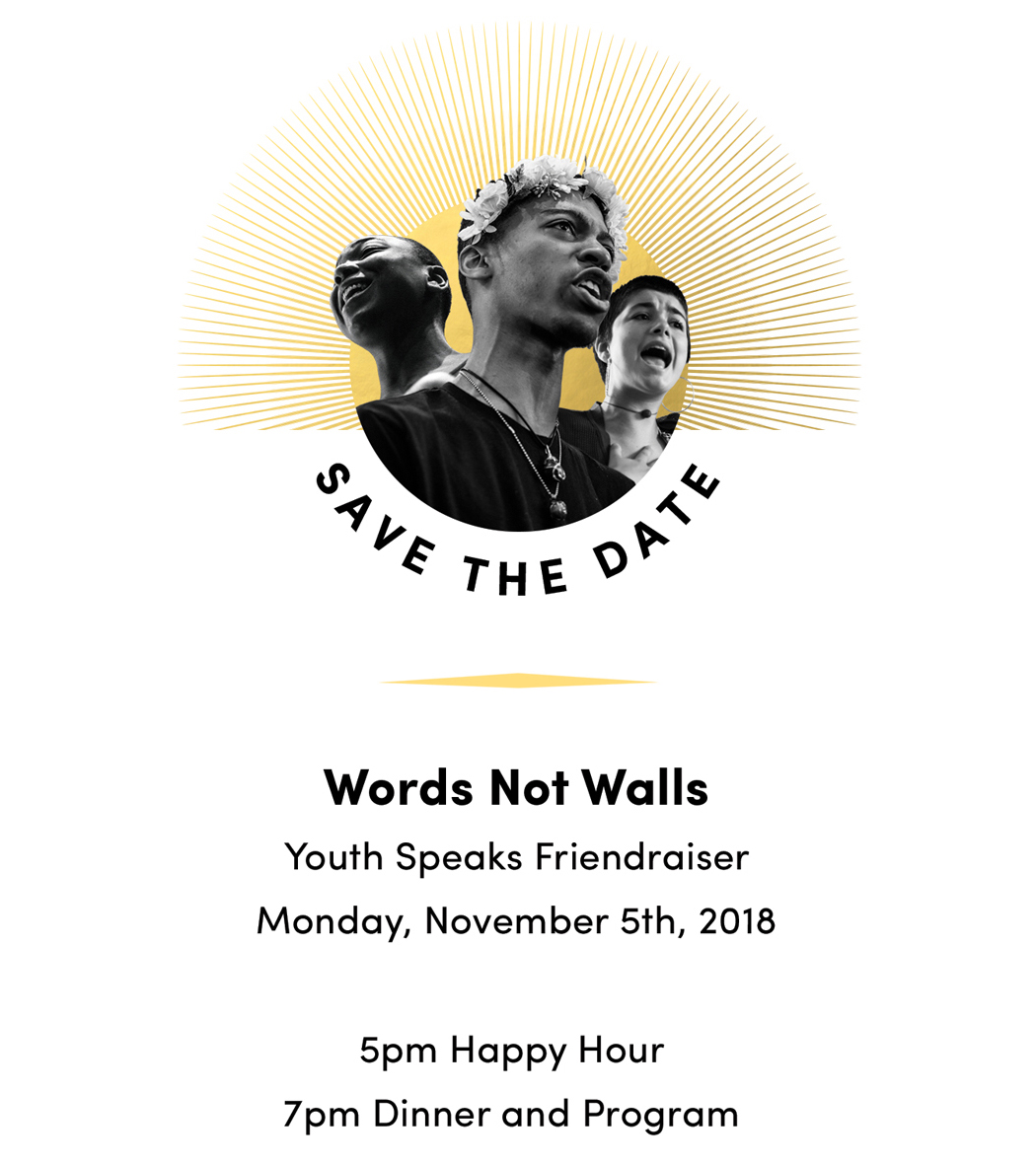 YOUTH SPEAKS FRIENDRAISER
Friendraiser is happening on Monday, November 5th! The only event of its kind at Youth Speaks, Friendraiser is the night where we break down what we do, why we do it and invite our community to become more deeply involved.
Join us for a full evening complete with silent auction, cocktail hour, performances, and a family-style dinner.
If you can't make it this year, but would still like to support our work, consider making a donation. You can visit our donation page.
If you are interested in coming to Friendraiser this year, please RSVP to Kate Seifert at kseifert@youthspeaks.org.