Support The Next Generation
Become a Member: Friend $100 – $2,499 or Champion $2,500 +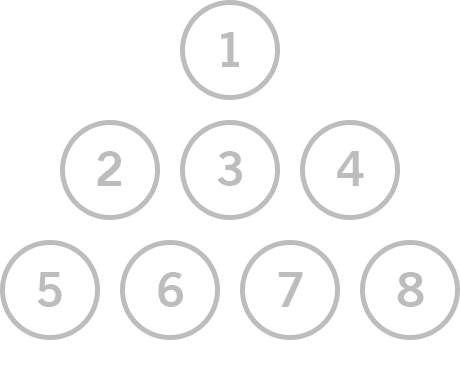 Benefits (Click a circle to view)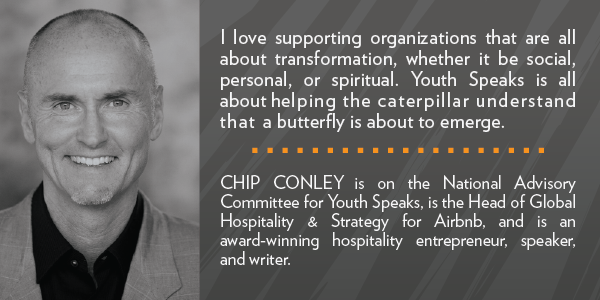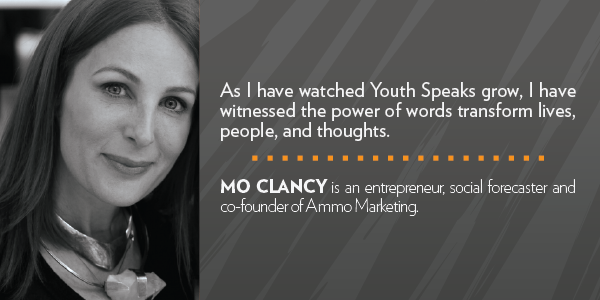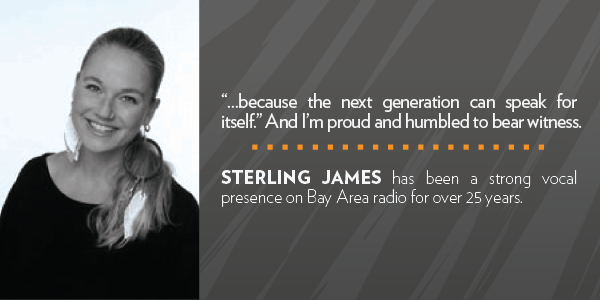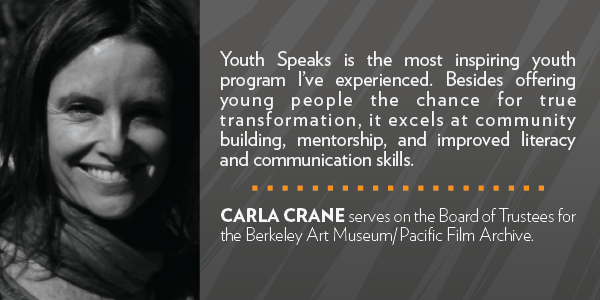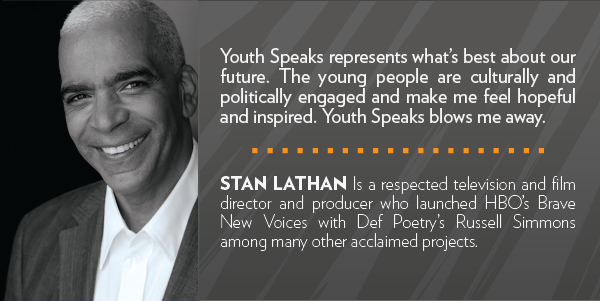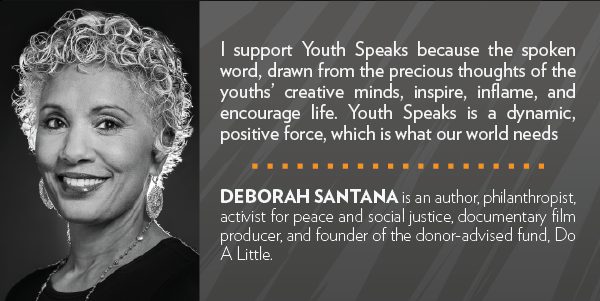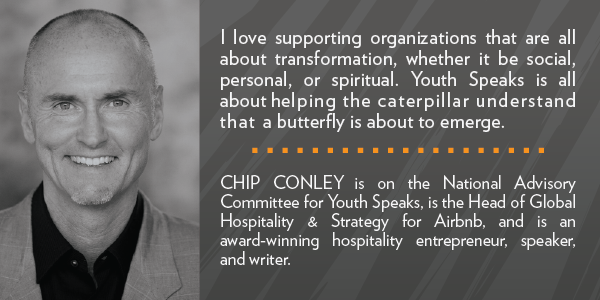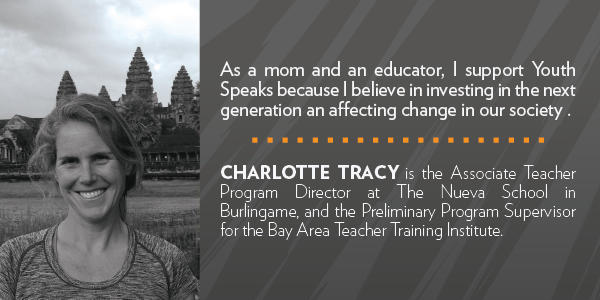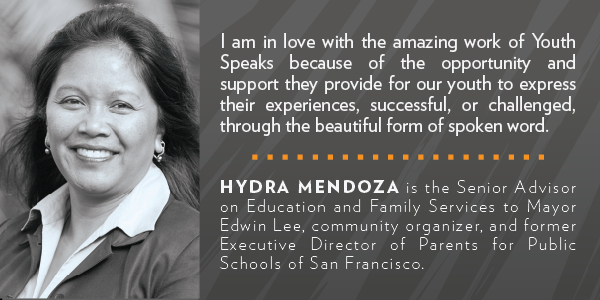 Freestyler Friend | $100
( $60-tax deductible)
Two Complimentary General Admission Tickets to Bringing the Noise
Two Complimentary General Admission Tickets to the Grand Slam Finals
Opportunities for Members Only Activities
Members Only Communications
Youth Speaks Swag
Opportunities to Share Your Story
OR Youth Member (under 21) $25
($5 tax-deductible)
All Freestyler Friend Benefits Apply (Listed Above)
Lyrical Friend | $250
($198 tax-deductible)
Two Complimentary VIP Tickets to Bringing the Noise
Two Complimentary VIP Tickets to the Grand Slam Finals
Opportunities for Members Only Activities
Members Only Communications
Opportunities to share your story
Youth Speaks Swag
Access to Pre-Show Receptions
Poetic Friend | $500
($408 tax-deductible)
Four Complimentary VIP Tickets to Bringing the Noise
Four Complimentary VIP Tickets to the Grand Slam Finals
Youth Speaks Swag
Access to Pre-Show Receptions
Opportunities for Members Only Activities
Members Only Communications
Opportunities to Share Your Story
Behind the Scenes Footage
Complimentary Event Merchandise
Epic Friend | $1,000
($868 tax-deductible)
Up to Six Complimentary VIP Tickets to Bringing the Noise
Up to Six Complimentary VIP Tickets to the Grand Slam Finals
Youth Speaks Swag
Access to Pre-Show Receptions
Behind the Scenes Footage
Complimentary Event Merchandise
Complimentary Lyricist Membership
Invitation to an Exclusive Writing Workshop Led by a Youth Speaks Poet Mentor
Curator | $2,500
($2,368 tax-deductible)
Up to Six Complimentary VIP Tickets to Bringing the Noise
Up to Six Complimentary VIP Tickets to the Grand Slam Finals
Youth Speaks Swag
Access to Pre-Show Receptions
Behind the Scenes Footage
Complimentary Event Merchandise
Complimentary Lyricist Membership
Invitation to an Exclusive Writing Workshop Led by a Youth Speaks Poet Mentor
Contributor | $5,000
($4,868 tax-deductible)
Up to Six Complimentary VIP Tickets to Bringing the Noise
Up to Six Complimentary VIP Tickets to the Grand Slam Finals
Youth Speaks Swag
Access to Pre-Show Receptions
Behind the Scenes Footage
Complimentary Event Merchandise
Complimentary Lyricist Membership
Invitation to an Exclusive Writing Workshop Led by a Youth Speaks Poet Mentor
Invitation to Private Member's Dinner Hosted by the Executive Director and Board Members
Collaborator | $10,000
($9,868 tax-deductible)
Sponsor a BNV Team
Behind the Scene Communication from your team
Up to Six Complimentary VIP Tickets to Bringing the Noise
Up to Six Complimentary VIP Tickets to the Grand Slam Finals
Youth Speaks Swag
Access to Pre-Show Receptions
Behind the Scenes Footage
Complimentary Event Merchandise
Complimentary Lyricist Membership
Invitation to an Exclusive Writing Workshop Led by a Youth Speaks Poet Mentor
Invitation to Private Member's Dinner Hosted by the Executive Director and Board Members
Curated Performance at Private Home for 25 Guests
Vanguard | $25,000
($24,868 tax-deductible)
Sponsor a Youth Speaks Residency in a public high school
Opportunities to Visit the School you Sponsor
Up to Six Complimentary VIP Tickets to Bringing the Noise
Up to Six Complimentary VIP Tickets to the Grand Slam Finals
Youth Speaks Swag
Access to Pre-Show Receptions
Behind the Scenes Footage
Complimentary Event Merchandise
Complimentary Lyricist Membership
Invitation to an Exclusive Writing Workshop Led by a Youth Speaks Poet Mentor
Invitation to Private Member's Dinner Hosted by the Executive Director and Board Members
Curated Performance at Private Home for 25 Guests
Private Youth Speaks writing workshop for up to 25 Guests
Sustaining Members
Interested in going green by becoming a sustaining member?
Contact us Tara at 415.255.9035 ext. 19 or membership@youthspeaks.org for more information.
Youth Speaks is a registered 501c3 non-profit organization and any contribution you make will be fully tax deductible to the extent of the law. Our Tax ID number is 91-2134499.