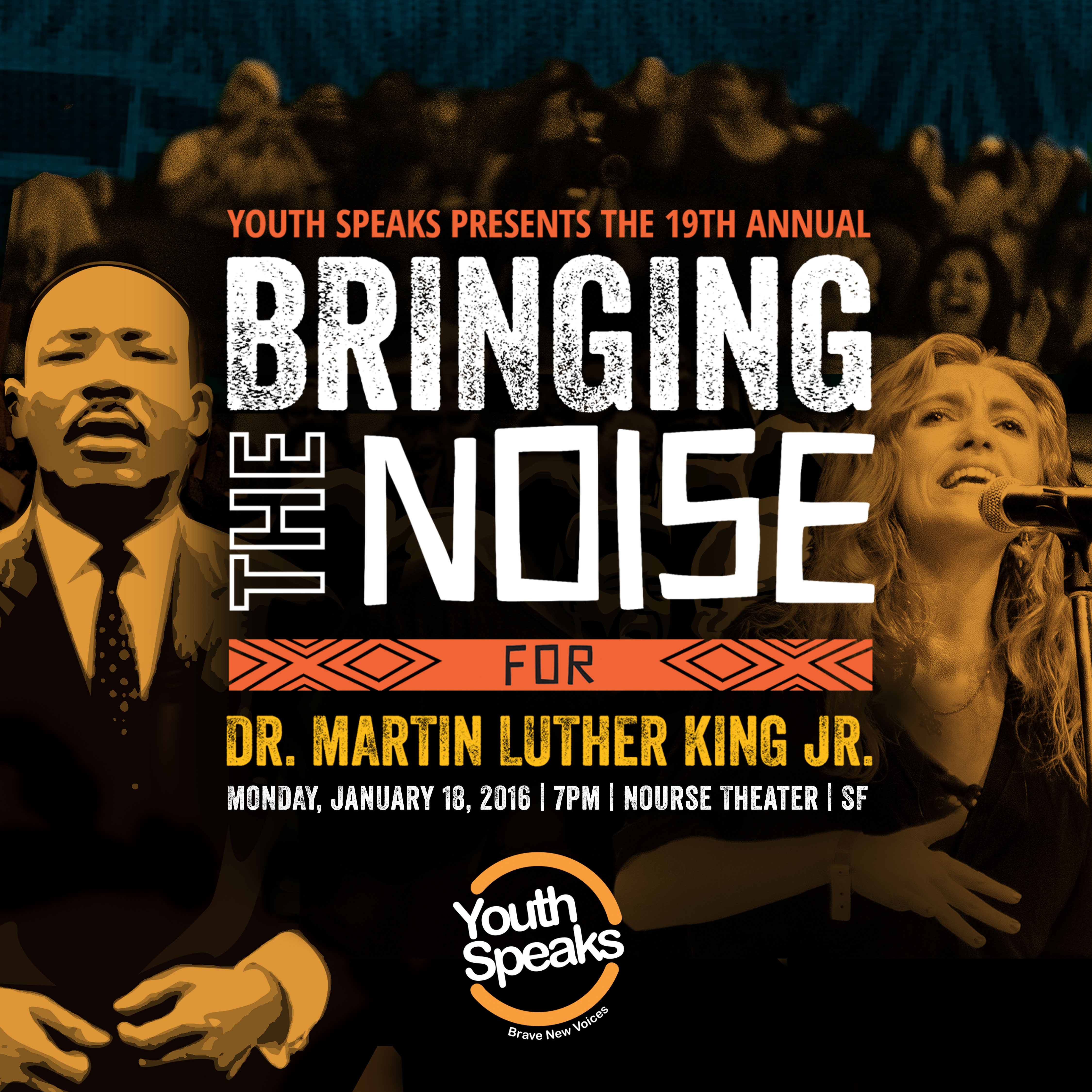 Bringing the Noise for Dr. Martin Luther King Jr.
Youth Speaks celebrates the continuing life and legacy of Dr. King with a powerful and moving evening, where new voices emerge breathing life into the work and story of Dr. King. Beyond homage, these young poets and leaders are continuing the work left behind with renewed commitment, imagination and love. Join us as we listen and reinterpret excerpts of some of Dr. King's powerful oratory and witness the moving responses from brilliant youth bringing the noise.
Featuring performances by: Alicia Garza, Jari Bradley, Brenda Quintanilla, Members of the SFJAZZ High School All-Stars with Tammy Hall and Ericson Amaya, Black Sheroes and more.
Hosted by Trey Amos
The 19th Annual Bringing the Noise for Dr. King
Monday, January 18th | 7pm
Nourse Theater | SF
275 Hayes
Bringing the Noise for Dr. Martin Luther King Jr. – Master Playlist (2015)
Bringing the Noise for Dr. Martin Luther King Jr. – Master Playlist (2014)
Bringing the Noise for Dr. Martin Luther King Jr. – Master Playlist (2013)