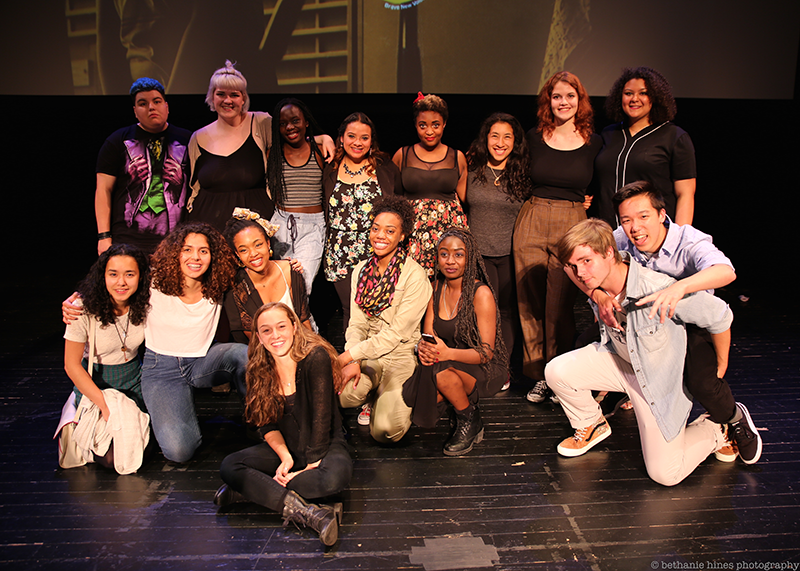 Congratulations!
Congratulations to every poet who participated in the 19th Annual Youth Speaks Teen Poetry Slam! On Saturday, March 21, 17 Bay Area youth poets shared their stories at the Nourse Theater for Grand Slam Finals. We heard powerful testimony and listened with compassion to the next generation of leaders.
We are pleased to announce the 5 poets who will represent the Bay Area at Brave New Voices in Atlanta, Georgia this summer! In no particular order, the team will include:
+ Imani Diltz, 17, Oakland
+ Aleah Bradshaw, 18, Aurora
+ Brenda Quintanilla, 17, Richmond
+ Jamaya Walker, 17, Richmond
+ Sarah Adebibe O'Neal, 19, Oakland
A special congratulations to the 2015 Grand Slam Champion: Imani Diltz! Join us in celebrating the courage of these incredible youth voices.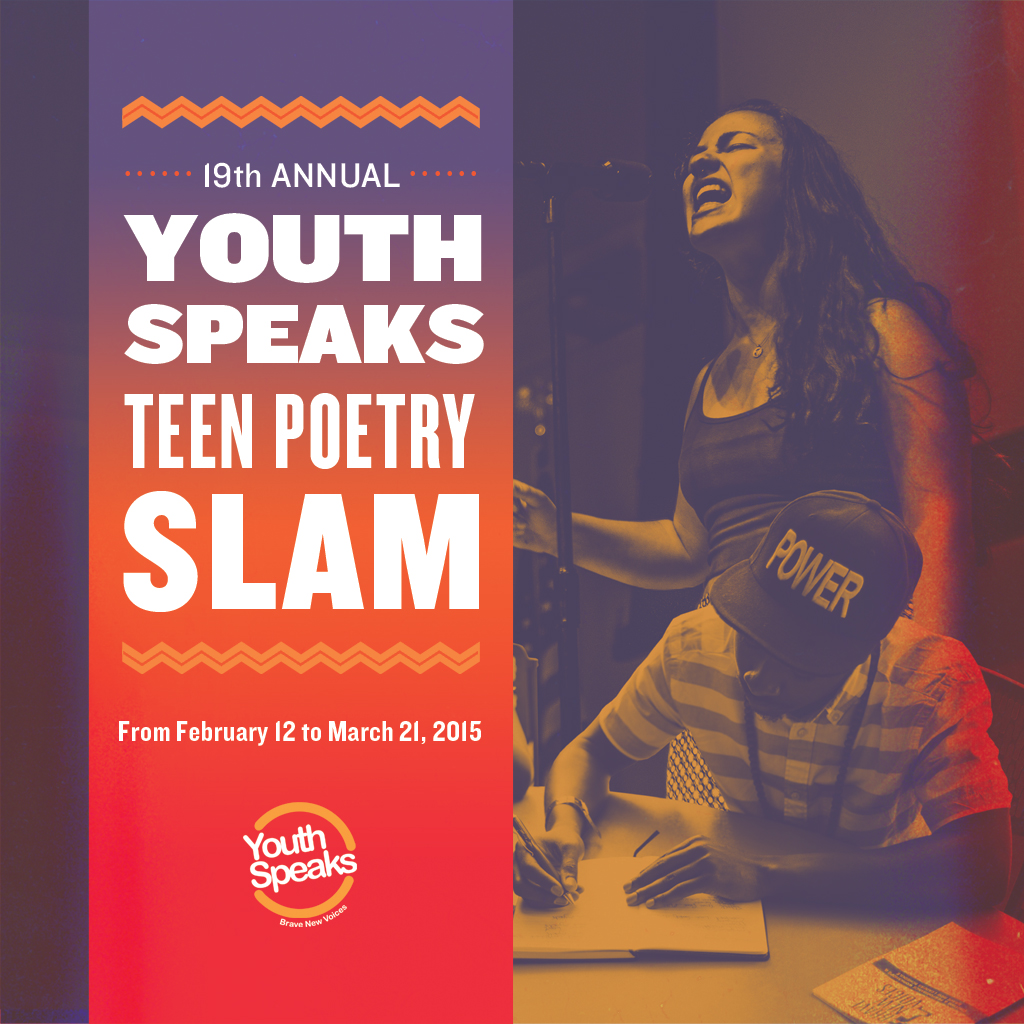 19th Annual Youth Speaks
Teen Poetry Slam
Celebrate the voices of 21st century America! Youth Speaks hosted the first Youth Speaks Teen Poetry Slam in 1997, the first poetry slam for teenagers in the country. The annual slam (an Olympic-style poetry competition) features hundreds of young writers, emcees, and performers from throughout the Bay Area and Northern California, and attracts almost 10,000 audience members during its month-long run.
The Youth Speaks Teen Poetry Slam is open to any youth 13-19 years old in the greater Bay Area. Join hundreds of young artists and leaders as they take the stage, speak truth to power, and perform for a chance to represent at the Grand Slam Finals.
2015 FINALISTS
Shayla Robillard – 19, Hayward
Elizabeth Kristian – 17, Los Altos
Hanne Williams-Baron – 17, San Francisco
Ashley Mulshenock – 17, Oakland
Brenda Quintanilla – 17, Richmond
Aleah Bradshaw – 18, Aurora
Imani Diltz – 17, Alameda
Ash Phillips – 17, Pleasant Hill
Tamia Romo – 16, Oakland
Amihan Arroyo – 18, San Francisco
Connor Maltby – 17, San Francisco
Ajali de Veaux-Griffith – 18, Hayward
Sarah O'Neal – 19, Oakland
Jamaya Walker – 17, Richmond
Ugochi Egonu – 15, Santa Clara
Emma Weinswig – 16, Mill Valley
Ryan Dang – 18, Daly City
50 Shades of Land
RATS
An Open Letter to Cis People
19th Annual Youth Speaks Grand Slam Finals (2015) – Master Playlist
18th Annual Youth Speaks Grand Slam Finals (2014) – Master Playlist
17th Annual Youth Speaks Grand Slam Finals (2013) – Master Playlist