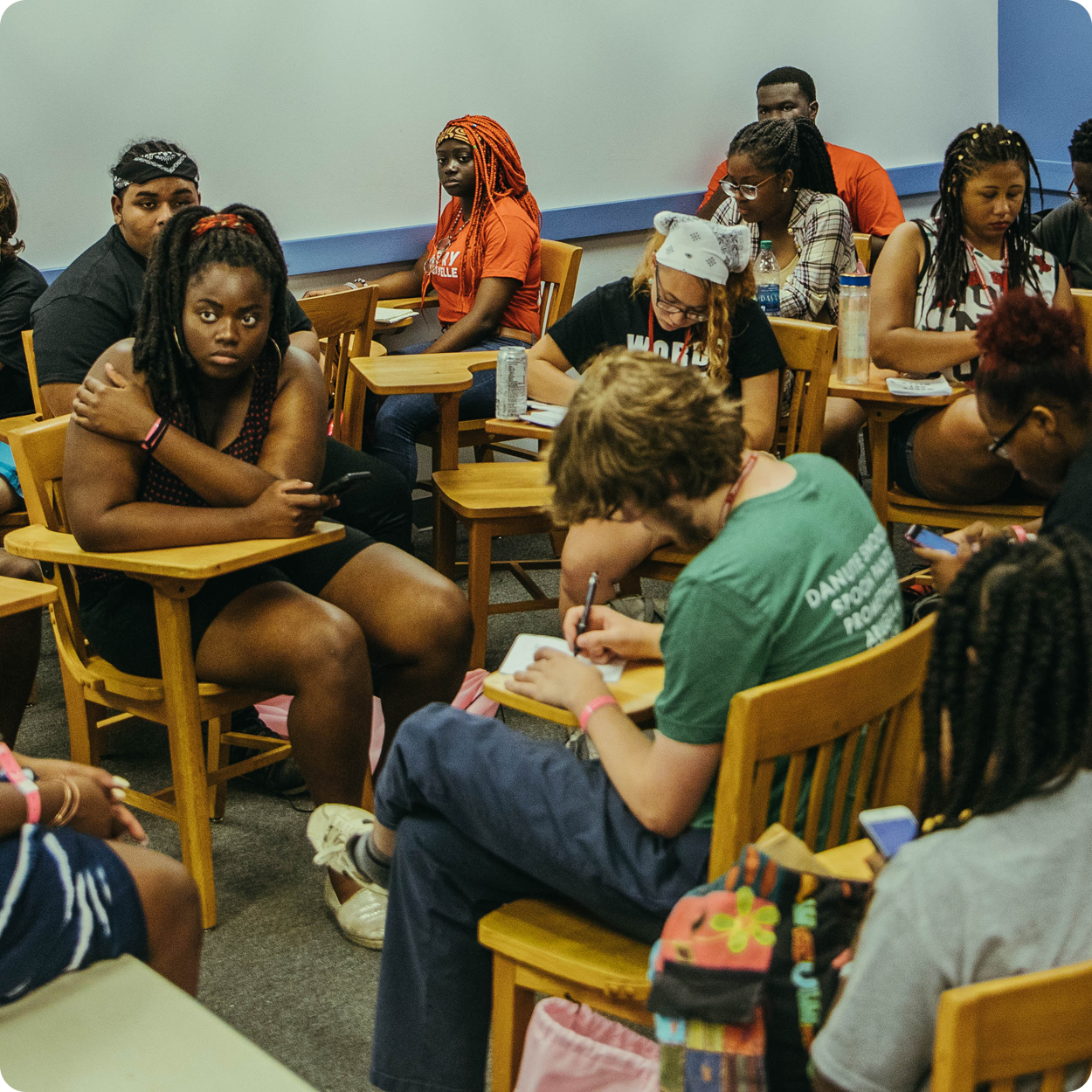 Writing and Performance Workshops
October 2019 – May 2020
Open to 13-19 Year-Olds
Always FREE!
"I'm learning the difference between writing a poem and becoming one."
– George Yamazawa | Brave New Voices Alum
At Youth Speaks, we believe the magic of a poem doesn't start or end on stage. Whether you identify as a writer or not, our weekly writing and performance workshops offer a free and consistent space to show up as you are, make new friends and sharpen your craft with the support of some of the Bay Area's top poets and educators. These are not your average workshops – there are no wrong answers and the standard is yourself. Here, you are always enough. Here, you are the author of your own story.
No registration required. Open to 13-19-year-old Bay Area youth.
---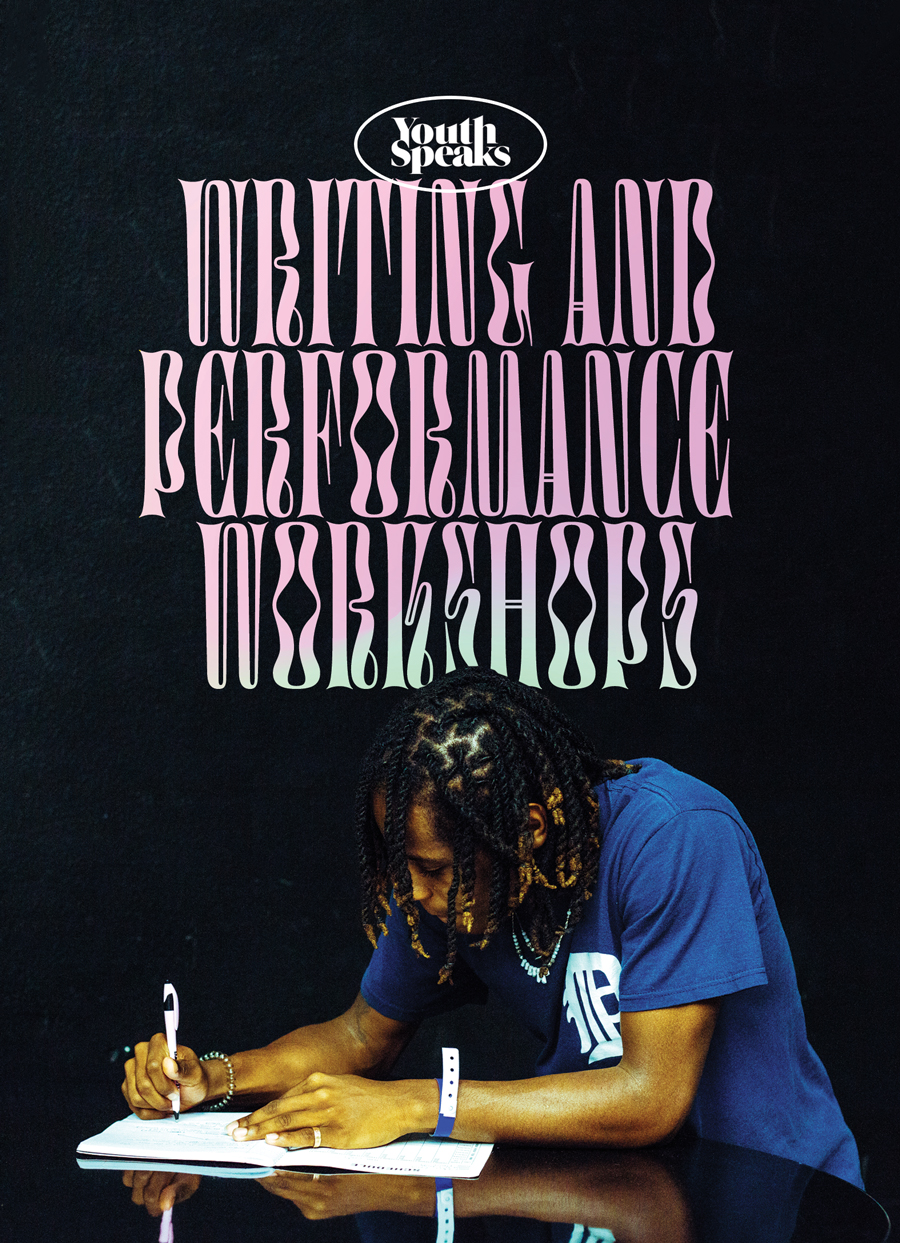 Go In, Poet
Put pen to page and get your writing on with educator and award-winning poet Gabriel Cortez!
Every Wednesday • 5 pm – 7 pm
Bayview Opera House
4705 3rd Street, San Francisco (Muni: K-T, 23, 24, 44, 54)
---
Pass The Mic
Tryna spit some BARS!? Come thru and get free in the rhyme book as well as on the mic in this interactive Hip-Hop writing and performance workshop by the Bay's very own Sin Q.
Every Thursday •  4:30 pm – 6:30 pm
The Mix at SF Public Library (Main Branch)
100 Larkin Street, San Franciso (Near Civic Center BART)
---
Writing Resistance
What does it mean to write in a way that resists? Facilitated by Sandy Vazquez, this workshop series will explore topics such as lineage, home, ancestry, and identity through spoken word.
Every Tuesday •  4:30 – 6:00 pm
Youth Uprising
8711 MacArthur Blvd, Oakland
---
Generously funded by the San Francisco Department of Children, Youth and their Families, Grants for the Arts/San Francisco Hotel Tax Fund, the San Francisco Foundation, the Kimball Foundation, the National Association of Latino Arts and Culture, the W. Clement and Jessie V. Stone Foundation, The William and Flora Hewlett Foundation, The Walter and Elise Haas Fund, The Lia Fund, the Clorox Company Foundation, the Stanley S. Langendorf Foundation, the S.D. Bechtel Jr. Foundation, and individuals who believe in the power of the word when it is in the hands of young people.