FREE Writing and Performance Workshops
We make life new by re-telling it.
Life. Stories. Life stories. Life is story.
Thank you to every young person who came to writing and performance workshops this season! We are grateful to the San Francisco Public Library, Berkeley Public Library, and Oakstop for hosting us. Please note: we have extended MC K~Swift's Wednesday workshop "Turn Up (The Volume)" through July 5, 2017.
The 20th Annual Brave New Voices Festival is coming to the Bay Area this July and we want to invite you to participate. If you are a local Bay Area young person, join us for a day of FREE Youth Writing and Performance Workshops facilitated by leading spoken word artists from around the world.
---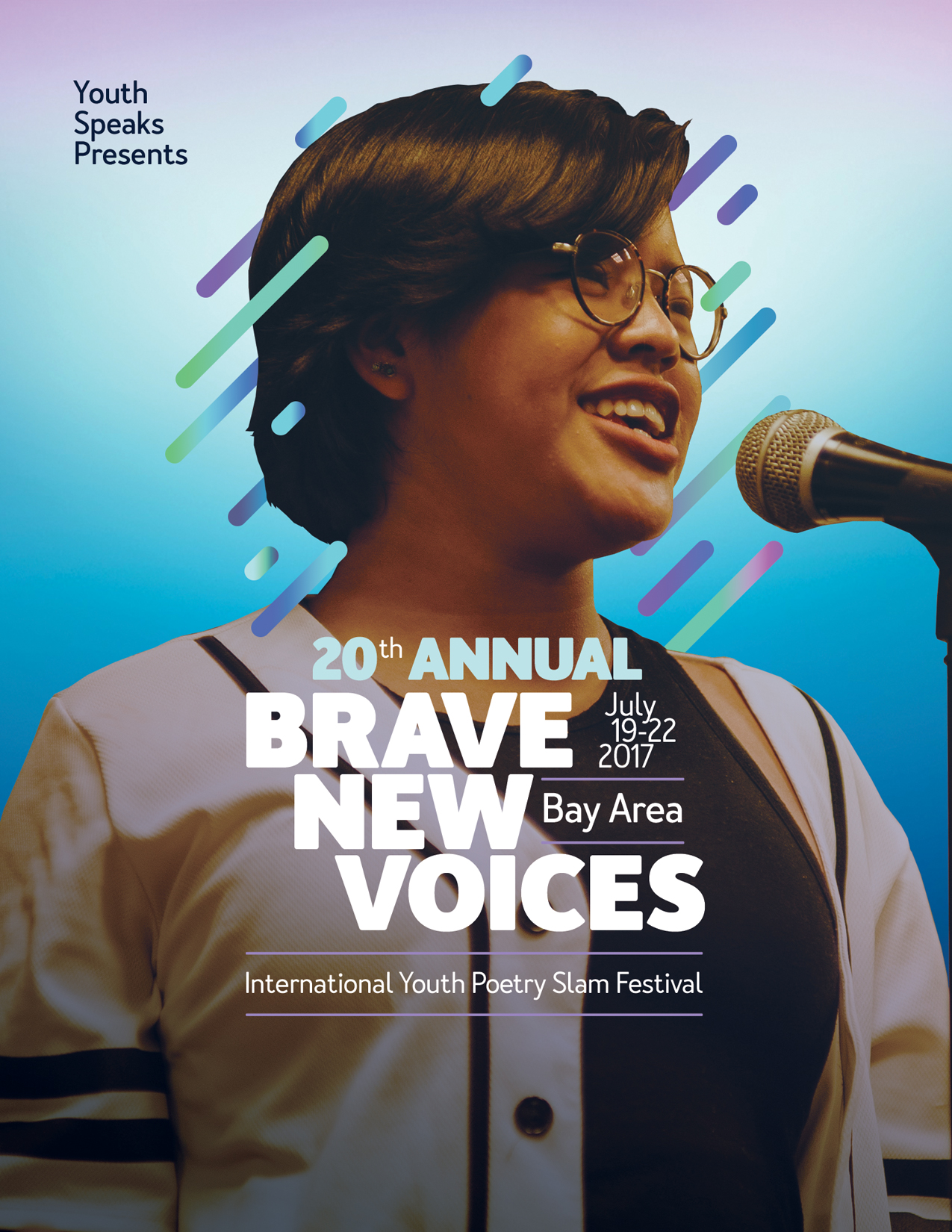 Thursday, July 20th | 1pm – 4pm
San Francisco State University
1600 Holloway Ave, San Francisco, CA
Explore your histories and creativity through Hip Hop, writing, and performance. Express yourself.
Generously funded by the San Francisco Department of Children, Youth and their Families, Grants for the Arts/San Francisco Hotel Tax Fund, the San Francisco Foundation, the Kimball Foundation, the National Association of Latino Arts and Culture, the W. Clement and Jessie V. Stone Foundation, The William and Flora Hewlett Foundation, The Walter and Elise Haas Fund, The Lia Fund, the Clorox Company Foundation, the Stanley S. Langendorf Foundation, the S.D. Bechtel Jr. Foundation, and individuals who believe in the power of the word when it is in the hands of young people.