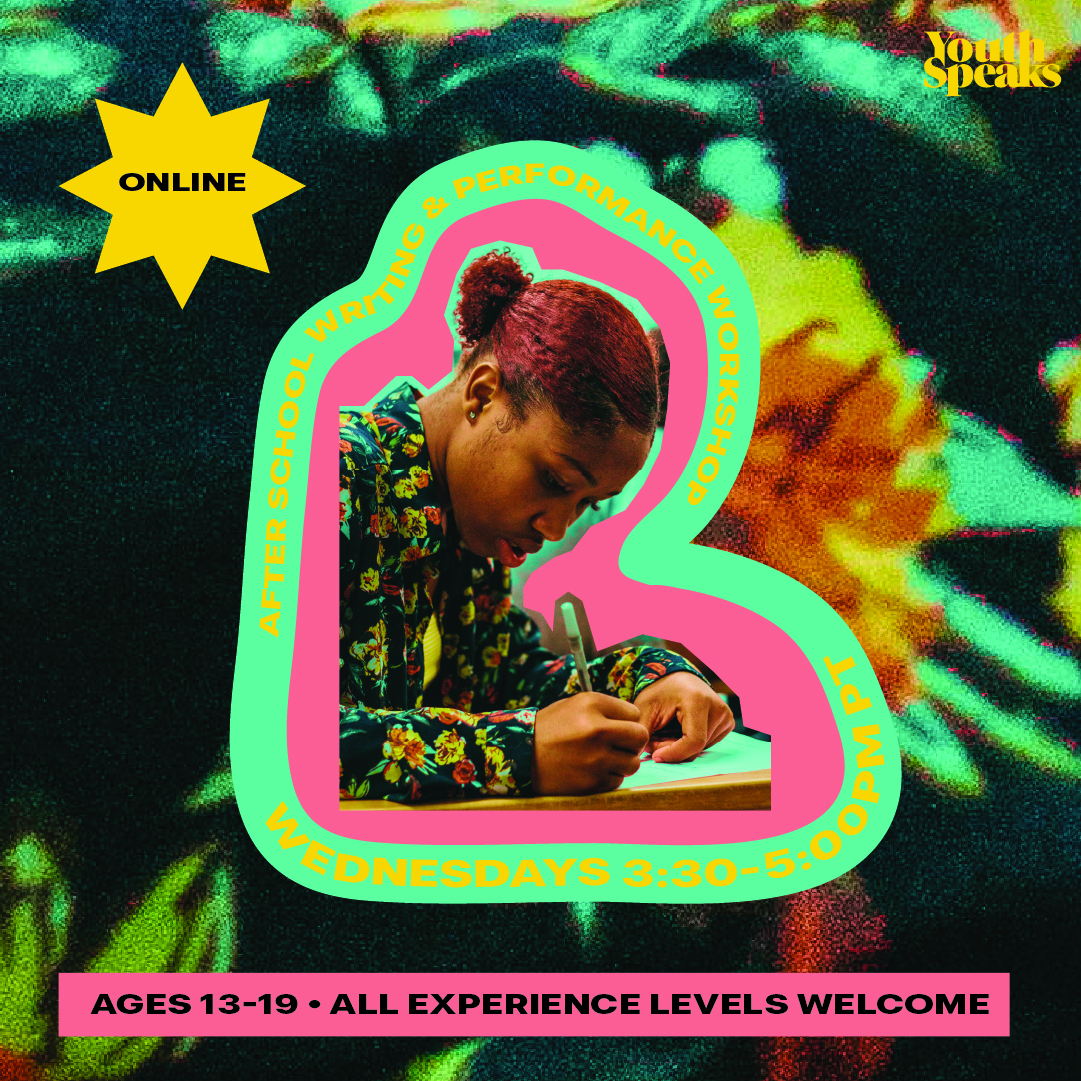 "I'm learning the difference between writing a poem and becoming one."
– George Yamazawa | Brave New Voices Alum
Write with us
Free Online Writing Workshops
Open to Teens! 13 – 19-year-olds only
Wednesdays 3:30pm-5:30pm PST
Beginning September 1st
Our Fall 21-22 programs are kicking off with the After School Writing & Performance Workshops you know and love—join us as we get free and learn in community with each other.
There are no wrong answers. The standard is yourself. Come as you are.
Bring:
Your mother's native tongue.
The languages that raised you.
Your fears, dreams and passions.
All of it.
Meet friends, mentors. Create art and community.
---
Generously funded by the San Francisco Department of Children, Youth and their Families, Grants for the Arts/San Francisco Hotel Tax Fund, the San Francisco Foundation, the Kimball Foundation, the National Association of Latino Arts and Culture, the W. Clement and Jessie V. Stone Foundation, The William and Flora Hewlett Foundation, The Walter and Elise Haas Fund, The Lia Fund, the Clorox Company Foundation, the Stanley S. Langendorf Foundation, the S.D. Bechtel Jr. Foundation, and individuals who believe in the power of the word when it is in the hands of young people.