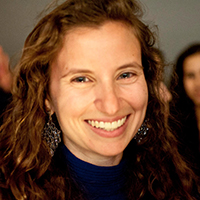 Natasha Huey
National Programs Senior Associate
nhuey@youthspeaks.org
415.255.9035 ext. 24
Natasha Huey is the American Graduate and Brave New Voices Senior Associate for Youth Speaks. She is currently working on the Missed Education Project, a national youth hip hop and spoken word contest to develop the conversation about the high school drop-out crisis. Natasha was introduced to Youth Speaks as a youth poet on the 2010 Brave New Voices team representing the Bay Area and has since served the organization as a Youth Poet Mentor and member of Future Corps before joining the staff.
Natasha is a graduate from UC Berkeley where she earned her degree in Language, Power, and Identity with a minor in Creative Writing. At Cal, she had the honor of Co-Directing UC Berkeley's spoken word organization, CalSLAM, for three years. She was on the CalSLAM poetry team that competes at college nationals (CUPSI) for the past four years. At CUPSI 2013, she was awarded "Best Poet." At CUPSI 2012, she was on the CalSLAM team that placed 3rd in the nation. On the Berkeley campus, she was also a Student Teacher Poet for Poetry for the People and the co-founder and co-facilitator of UC Berkeley's only student-led class on slam poetry.
Natasha is currently a teaching artist for Performing Arts Workshop and a recipient of the Judith Lee Stronach Baccalaureate Prize. The Stronach Prize currently funds her program, the Write Home Project, which makes creative spaces for homeless youth in Berkeley.