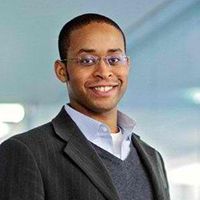 Derick McGee VP of Strategy
Wells Fargo Innovation Group
Derick advises business leaders on digital innovation and intellectual property strategy. He has launched and led digital initiatives at Wells Fargo, IBM, Yahoo!, and several Bay Area startups. Derick received his graduate degree from M.I.T. and his undergraduate degree from Northwestern University. He is based in San Francisco.