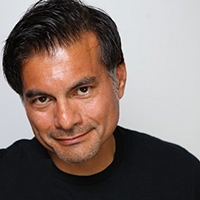 Tony Rodriguez
Senior Director, Strategic Partnerships, Guidestar USA
Tony Rodriguez is senior director of strategic partnerships for GuideStar USA, the world's largest information source on nonprofits. He is responsible for creating partnerships with the country's leading foundations, well known corporations, and national sector initiatives that promote nonprofit effectiveness, transparency, and ultimately make better information available to all donors making charitable decisions.
Tony's involvement in the philanthropic sector extends beyond his work at GuideStar as he is a multiple term board of directors of the nationally acclaimed Youth Speaks Inc. headquartered in San Francisco. Tony has been involved with Youth Speaks since it was barely a million dollar organization 9 years ago and been instrumental in helping it grow to 50+ chapters & affiliates across the country and having its Brave New Voices festival featured on HBO. He is an active mentor and mentored formally for the San Francisco based City-of-Dreams program to 10-14 year olds in the Hunters Point neighborhood of San Francisco. Tony is also an active member of Hispanics in Philanthropy, an organization which promotes Latino leadership, participation, and diversity in philanthropy nationally and internationally.
Prior to his work in the philanthropic sector Tony was involved in restaurant design & consulting and spent 10 years working in startups based in Silicon Valley addressing collaborative project management for large architecture engineering and construction projects.
When not at work you can find Tony enjoying his extracurricular activities and passions such as trail running, attending poetry slams, backpacking, and photography.
Tony on KQED:
https://youtu.be/qwrsr-JIwps?t=9m30s