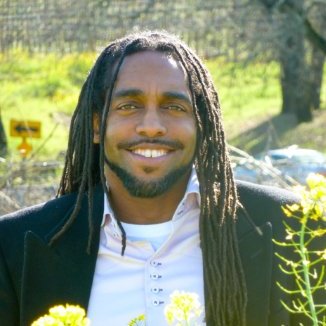 André-Jean Lundkvist Senior R&D Manager
Zoll Circulation
Andre Lundkvist is a Sr. R&D Manager at Zoll Circulation where he supervises the development of next generation intravascular medical devices that rapidly, safely and effectively manage the core body temperature of critically ill or surgical patients. With seven scientific publications and six patents to his name, Andre has a solid 20 year record of successful conception, development, manufacture and launch of medical devices used to treat a variety of vascular diseases. He has led teams at Silicon Valley based start-ups as well as at large, multi-national, medical companies.
In 2001 Andre jumped on the mic at his first poetry slam in San Jose, CA. Finding an affinity with local poets and wanting to help organize an emerging scene, Andre accepted an invitation to serve on the newly formed Board of Directors for the Metro Silicon Valley Poetry Slam. During his tenure there, Andre formed a San Jose-based improv band (FLY!) that accompanied spoken word artists at MSVPS events. More broadly, Andre has been a leading member of numerous funk, alternative, pop and classic rock bands since high school (bass guitar, lead and background vocals). He is also the very proud father of a Youth Speaks alum and Brave New Voices 2016 Finalist.
Andre has a B.S in Mechanical Engineering from Stanford University. As the first African American student accepted into the program, Andre did his doctoral work in the Joint Ph.D Program in Bioengineering at UC Berkeley & UC San Francisco.