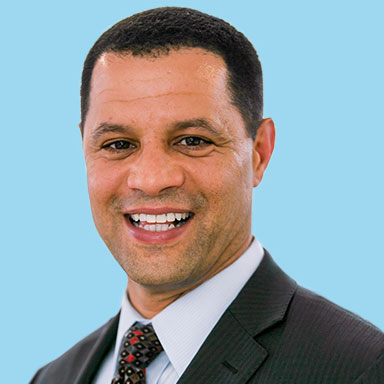 Jeffrey Franco Interim Executive Director
jfranco@youthspeaks.org
415.255.9035 ext. 11
Jeffrey Franco currently serves as the founder and CEO of Camino Consulting Group which supports social enterprise in fundraising, strategic planning, board development, and executive coaching. He is also an adjunct professor at American University on a course he designed and currently teaches on nonprofit management in the education sector.
Jeffrey served as Interim Executive Director and Vice President of City Year Miami after serving over 10 years as Executive Director of City Year Washington, DC. City Year is an education-focused nonprofit organization that brings together a diverse group of 17-24-year-olds for a year of full-time service in the most underserved schools in DC. Under Franco's leadership, City Year Washington, DC tripled the size of its staff, tripled the number of schools served, and quadrupled the number of students served. Since his arrival at City Year, Franco more than tripled the organization's fundraising capacity from $2.3 million to $8.6 million.
Jeffrey has nearly 25 years of experience with for-profit and social enterprises. He served as the Director of Global Business Development and Project Manager at Voxiva, a Senior Consultant at Deloitte Consulting, Associate Director of Marketing and Sales at Corporate Executive Board, and a Consultant at the International Finance Corporation of the World Bank Group.
Outside of his professional work, Franco was named 2013 American University Kogod School of Business Alumni of the Year, is an alumnus of the Aspen Institute Socrates Program, and is a 2010 graduate of Leadership Greater Washington. He graduated with a B.A. from Fairfield University and has both a Masters in International Affairs and an M.B.A. from American University. Franco is fluent in Spanish and Portuguese, enjoys traveling, has completed 5 marathons and an Ironman triathlon, walked the 500 mile Camino de Santiago in Spain in 2013, and completed the 150 mile Annapurna Circuit in Nepal in 2017.