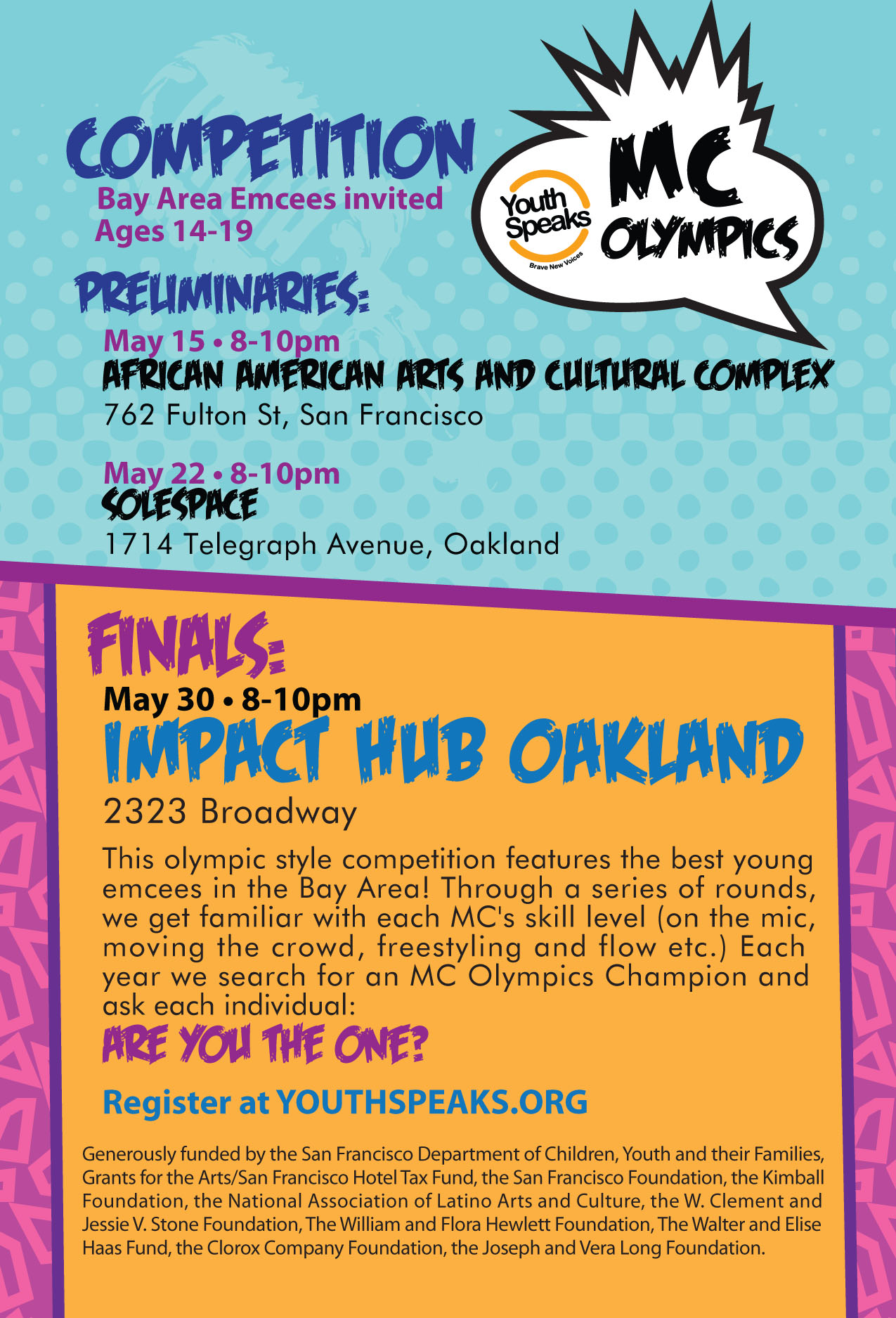 Featuring the best teen MC's in the Bay Area. This olympic style competition identifies the best MC's in the Brave New Voices community. The competition features local heavyweights, DJ and emcees as well as diverse voices from around the world. Each year we search for an MC Champion and ask each individual; are you the one?
In addition to the preliminary and final competitions at the end of May, Youth Speaks hosts a weekly cipher starting in April leading up to the competition where participants can hone their MC skills.
The MC Olympics Champion will be invited to compete at the National MC Olympics at the Youth Speaks' Brave New Voices Festival in Atlanta, July 14-18, 2015.
MC Olympics FINALS
May 30, Impact Hub Oakland
2323 Broadway
8-10pm
Ages 14-19 welcome!