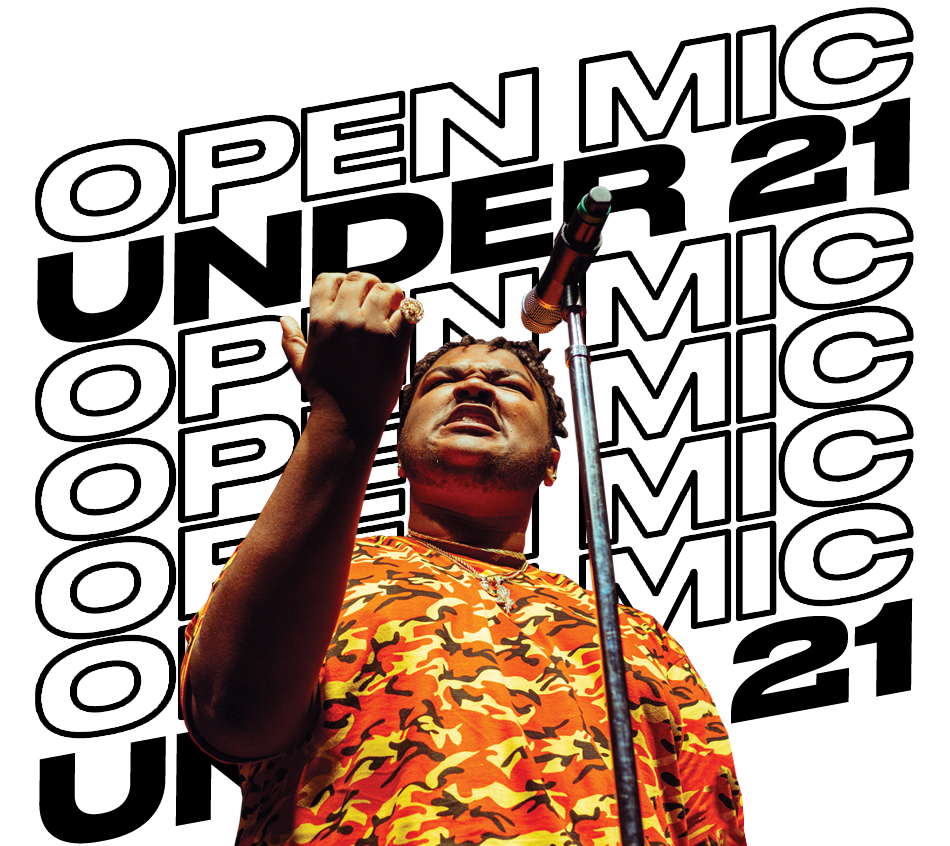 Under 21 Open Mics
6PM-7PM • LIST OPENS AT 5:30PM • ALWAYS FREE
October 2019 – April 2020
Wanna spit? Inspire and be inspired by fellow poets across the Bay Area; sharing spoken word, music, dance, and more. No censorship, all love!
Monthly Under 21 Open Mics are back in SoleSpace in Downtown Oakland on 2nd Fridays, 6-8pm beginning this October!
Continue to check this page and follow us on social media for updates and locations.