Schedule
Workshops (Ages 13-21):
With Do D.A.T. (Coed workshop.)
Fridays, May 30th – August 15th
With Coco Peila (For female-identified emcees.)
Completed
Hosted by Oakland Public Library | 4-5:30pm Rockridge Branch 5366 College Ave.
Near 19th St. Rockridge BART
Digital Workshop:
Can't make the workshop in Oakland? Take our digital workshop designed for The Raise Up Project:
http://www.raiseupproject.org/tell-story/
Performance:
Prelims: 
Friday, August 15. 7-9pm @ TBD
Finals: 
Friday, August 22. 7-9pm @ TBD
MC Workshops
"MC Olympic Training" facilitated by Do D.A.T.
Are you an MC? Would you like a place to network with other emcees in the Bay Area? Do you want to sharpen your craft, rhyme writing and performance? Well, you're in luck! Come to the MC Olympics writing and performance workshop Fridays at Rockridge Library with your Master of Ceremony Do D.A.T.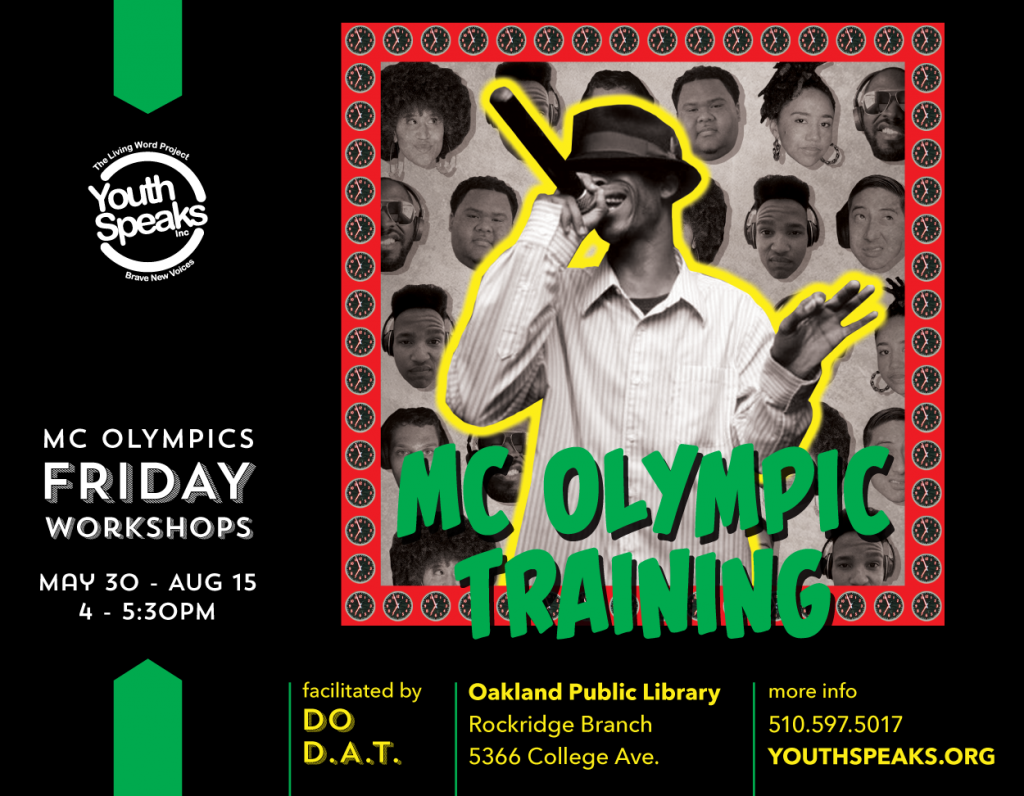 MC Olympics Competition
Featuring the best teen MC's in the Bay Area. This olympic style competition identifies the best MC's in the Brave New Voices community. The competition features local heavyweights, DJ's and MC's as well as diverse voice from around the world. Each year we search for an MC Champion and ask each individual, Are you the One?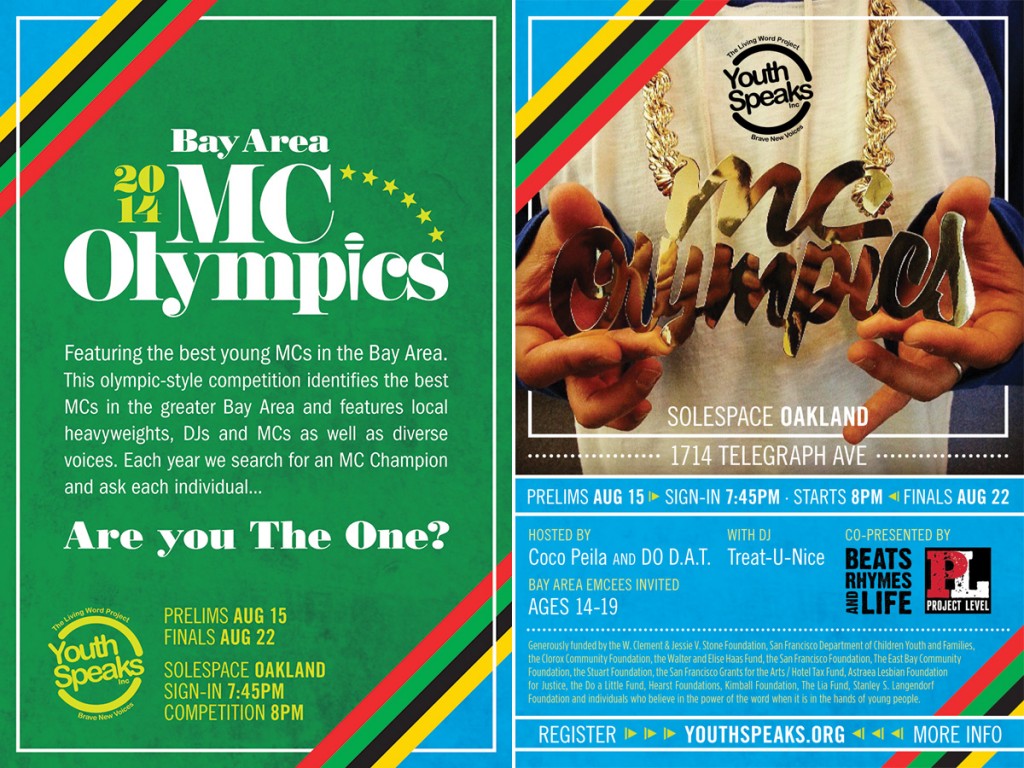 Competition Sign Up Form
[wpgform id='4825']