Youth Speaks Writing Workshops
---
Our Writing and Performance Workshops are the heart of Youth Speaks. Young people come together weekly with an amazing poet mentor to imagine, write, share and rehearse. Want to know what happens in the room? September. Sign up for our Writing and Performance Workshops today.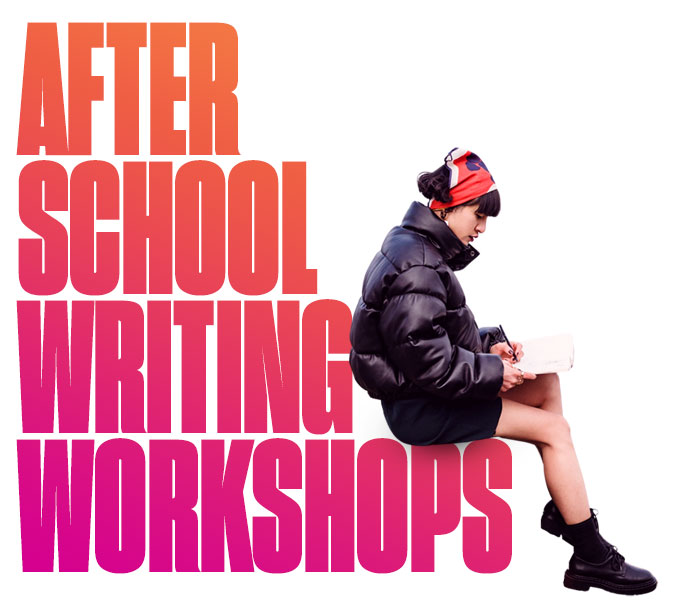 September 2023 – May 2024
Writing and Performance Workshops are an excellent way to get involved in the Youth Speaks community while developing your voice amongst a fun and friendly group of participants. For 12-16 weeks, a small cohort of young people from throughout San Francisco and beyond join a Youth Speaks Teaching Artists to imagine, write, share and rehearse in preparation for a culminating event or publication at the end of each semester.
Workshops are open to anyone aged 13-19 years old of all experience levels, regardless of geography. San Francisco teens receive a $300 stipend for completing their first semester-long series and an additional $400 if they complete a second semester-long series within the same school year. Workshops are held in person at the Youth Speaks Office (265 Shotwell St, San Francisco) and online via Zoom. Interested in joining? Check out the details for our Fall and Spring cohorts below! Participant slots are limited so register today!
Fall Workshop Series
In order to receive a stipend, San Francisco participants must register
Every Wednesday
4:30-6:30pm
Series begins Wednesday, September 7th
Series ends Friday, December 9th at the final Under 21 Open Mic and Teen Poetry Slam of the Fall
Spring Workshop Series
In order to receive a stipend, San Francisco participants must attend 8 sessions
Every Wednesday
4:30-6:30pm
Series begins Wednesday, February 1
Series ends Wednesday, May 31