Squad up with the best poets at your bay area school or organization to compete to see who has the top teen poetry slam team in the bay!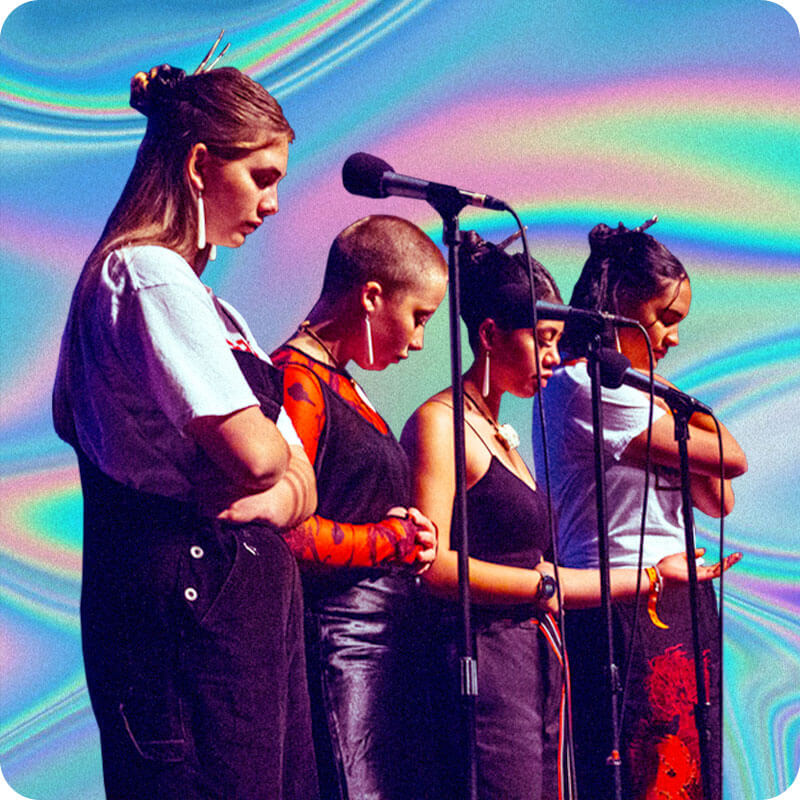 Early Registration
As a thank you to your school for committing early to the Unified Poetry Slam, we would like to offer a free Youth Speaks assembly or workshop at your school. Our assemblies are a fun and accessible way for youth to get to know Youth Speaks by participating in an hour-long interactive performance. Each assembly consists of 4-5 Youth Speaks performers who share their original work then facilitate a student open mic. Assemblies are an excellent way to model what making space for student voices could look like in and out of the classroom! Assemblies are also a great way to promote the SLAM Clubs at your schools.
Please note that our offer ultimately requires cooperation from your school's administration in order to make the assembly happen.
What Could I Win?
This annual team competition allows Bay Area high schools and organizations to bring one team of 4-6 teen poets to represent for a chance at larger stages and larger opportunities. Team Slams are an Olympic-Style Competition where teams compete in four 3 minute-rounds using original solo and group pieces, which judges give a score from 0.0-10.0. Each team performs in two qualifier rounds and the highest-scoring teams advance to the finals. The highest-scoring team at finals is invited to be coached in the first month of practices on the Bay Area Team, which travels each summer to represent the Bay at the Brave New Voices International Youth Poetry Slam Festival.
Early Registration
Team registration opens in January 2022. Teens interested in starting a SLAM club at their school or organization should sign up for YouthLeads in Fall 2021. Adults interested in starting a SLAM club at their school or organization should sign up for Bay Area Educators & Organizers for Youth Voice.
April 2022 • San Francisco