MC Olympics
MC Olympics is an olympic-style competition featuring the best young emcees in the Bay Area. Through a series of rounds, we get familiar with each MC's skill level (on the mic, moving the crowd, freestyling and flow). Each year we search for an MC Olympics Champion and ask: are YOU the one?
---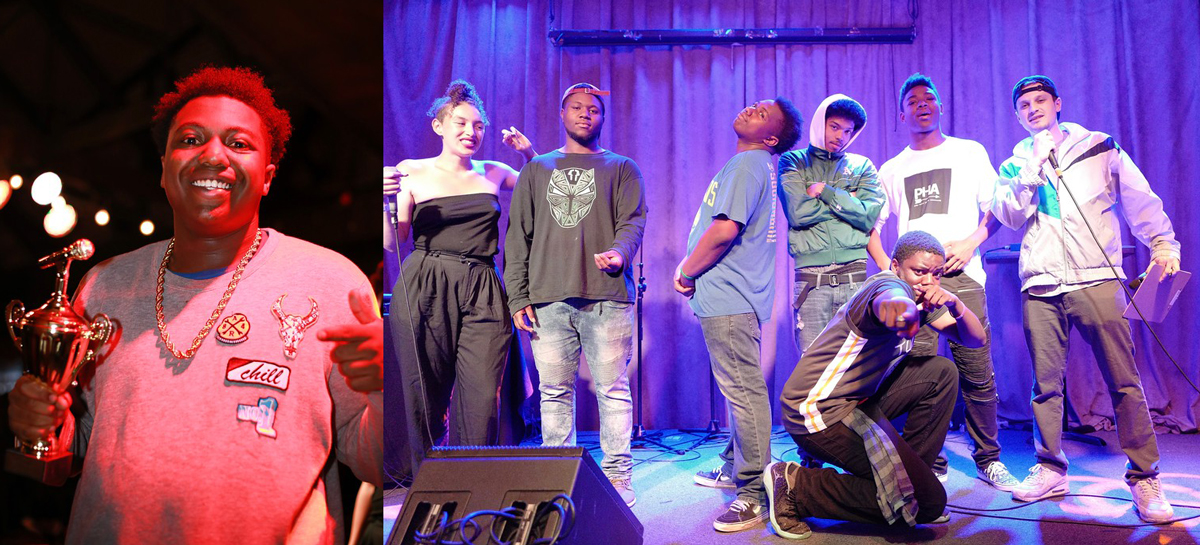 Congratulations to the all the finalists and our 2018 MC Olympics Champion Kangaroo!
---
National MC Olympics
The 2018 MC Olympics Champion will move on to compete at the National MC Olympics at the 20th Annual Brave New Voices Festival July 18-21, 2018 in the Houston, TX.
---
Digital MC Workshop
Need inspiration? Take a digital workshop designed exclusively for aspiring emcees.
Practice at our Under-21 Open Mics
Get your practice in front of a live audience. Join our Under-21 Open Mics.