Youth Speaks envisions a world in which young people are heard, honored, and connected through creative ecosystems of interdependence and care. There are several ways that you can get down to support our work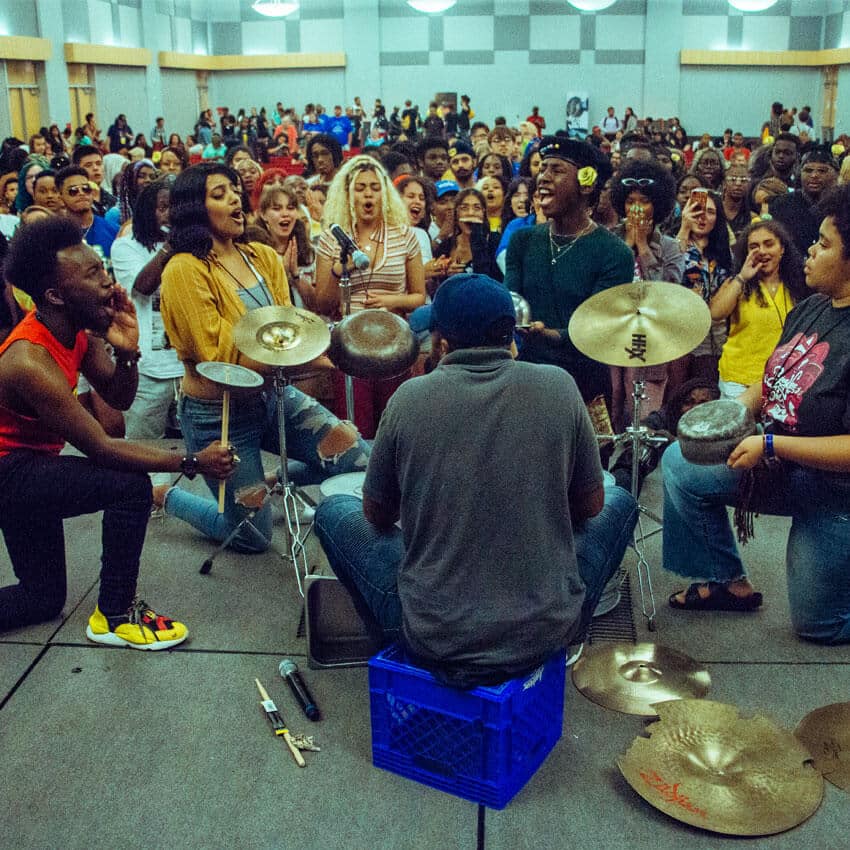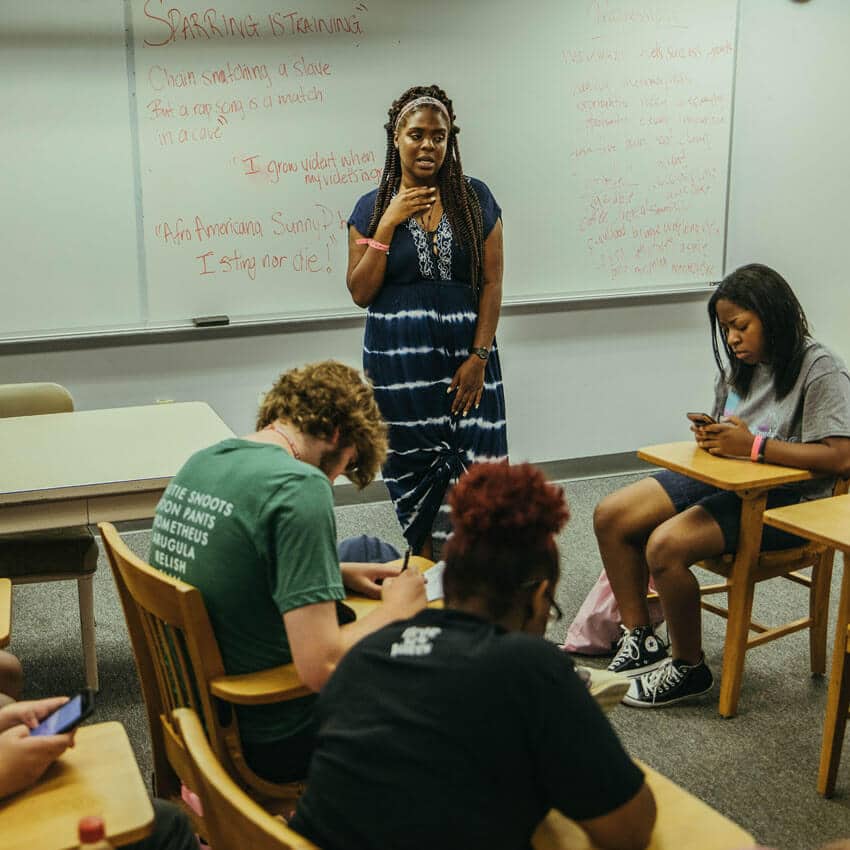 Bring Youth Speaks to your event! Booking a Youth Speaks artist is an opportunity to engage with a youth or adult performer ranging from touring artists to published authors to poetry slam champions. You can book one or more Youth Speaks poets to present their original work on a range of topics including identity, language, and social change. Fill out this Booking inquiry form to get started.
Connect with us on Social Media
If you have a Donor Advised Fund (DAF) and would like to recommend Youth Speaks for a grant, many DAF sponsoring organizations, including Fidelity and Schwab Charitable, have linked directly to our Youth Speaks operating account to make grant recommendations even easier. We gratefully accept grants of all sizes. Please contact your DAF holder to recommend a grant to Youth Speaks, Tax ID is # 91-2134499.
Ask your company if they match employee donations or volunteer hours; you may be able to double or even triple the impact of your gift! Matching policies vary–some even include retirees and spouses.
Sponsorship Opportunities
Youth Speaks works to ensure our performance spaces are accessible to youth and our community at low or no-cost by significantly subsidizing our ticket prices. If you're interested in sponsoring our Teen Poetry Slam season, please contact Paola to learn more.
A gift of stocks or securities can be a powerful way to contribute to Youth Speaks. Stock that has increased in value is one of the most popular assets used for charitable giving. Making a gift of securities offers the opportunity to support our work while realizing many important benefits. Email us for stock transfer instructions.
Volunteer
Volunteers are a necessary part of creating an ecosystem of care for our emerging artists. From annual community events, to regular live performances, and more, we have tons of opportunities for you to volunteer. Search for volunteer opportunities on Volunteer Match.


---
Advancement Team
If you'd like to volunteer, donate, explore board service, or partner in another way, please please contact Tierra at tlu@youthspeaks.org.
If you need a tax acknowledgment letter or need help setting up a monthly donation, please contact Tierra at tlu@youthspeaks.org.