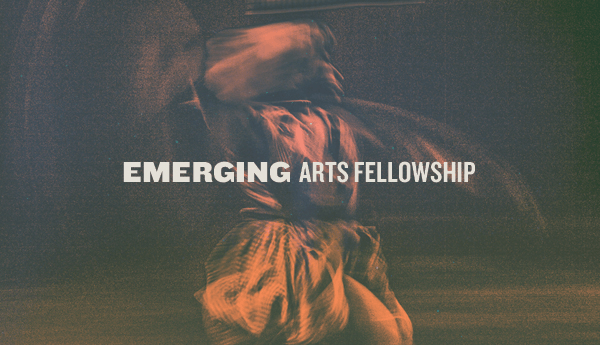 Emerging Arts Fellowship
Youth Speaks is selecting our inaugural pool of Emerging Arts Fellows, a two-year professional development program in the San Francisco Bay Area.
The Emerging Arts Fellowship includes an annual stipend of up to $34,000, health care, and significant training and support. Emerging Arts Fellows work 4 days per week in a combination program where they receive artistic and leadership training and help to produce the National Performance Programs of the organization.
Fellows will be trained to be fluent in Youth Speaks' mission, pedagogy, and philosophical frameworks, and be integrated into all National programs serving young people. Fellows will be trained in all aspects of presenting and producing new performance works for the stage. Fellows may facilitate writing and performance workshops, and serve as mentors to youth, but their primary role is to integrate local emerging artists into this initiatives, hone their performance practice, and work to continue to develop the tenets of the Youth Speaks performance pedagogy and practice. Fellows are the catalysts in the formation of new performance language and a new performance ensemble company.
These individuals operate at the highest standard, and represent Youth Speaks publicly with multiple constituents. They are fully integrated into the Youth Speaks staff framework, including working with Program Directors with wide knowledge in the field. Fellows must demonstrate a proven commitment to excellence in both their leadership abilities and their craft as writers, performers and collaborative partners. They are professional and timely in their interactions with our staff and partners and support evaluations and assessments of programs. As staff members, Fellows attend all staff meetings, participate in fundraising and organizational development activities, and serve as models to participants in local and national programs, as well as to their peers inside and outside of the organization.
After the end of their Fellowship, will receive a formal Youth Speaks commendation, which they can take with them throughout their career. Fellows will report directly to the Producing Director and the Artistic Director of Theatre Programs.