Committed to a critical, youth-centered pedagogy, Youth Speaks places young people in control of their intellectual and artistic development. We are urgently driven by the belief that literacy is a need, not a want, and that literacy comes in various forms. As we move more deeply into the 21st Century, oral poetry is helping to define the new American Voice. By making the connection between poetry, spoken word, youth development and civic engagement, Youth Speaks aims to deconstruct dominant narratives in hopes of achieving a more inclusive, and active, culture. Believing that young people have the tools to take control of their lives through language, Youth Speaks encourages youth to express themselves using their own vernacular. Youth Speaks believes that having knowledge, practice, and confidence in the written and spoken language is essential to the self-empowerment of an individual. We fill a need for creative approaches to literary arts education and literacy development; we believe it is crucial to provide spaces where youth can undergo a process of personal growth and transformation in a program that enriches their educational, professional, artistic and leadership skills.

[one_half]
Youth Speaks creates safe spaces to empower the next generation of leaders, self-defined artists, and visionary activists through written and oral literacies. We challenge youth to find, develop, publicly present, and apply their voices as creators of social change.
Ultimately, we hope to shift the perceptions of youth by combating illiteracy, alienation, and silence, creating a global movement of brave new voices bringing the noise from the margins to the core.
[/one_half] [one_half_last]

Founded in 1996 in San Francisco, Youth Speaks is the leading nonprofit presenter of Spoken Word performance, education, and youth development programs in the country. Presenters of local and national youth poetry slams, festivals, reading series, and more, Youth Speaks also offers a comprehensive slate of literary arts education programs during the school day, in the after-school hours, on weekends and evenings, while providing numerous opportunities for youth to be published and heard. All told, Youth Speaks works with 45,000 teens per year in the Bay Area alone, and has helped create partner programs in 47 cities across the United States.
[/one_half_last] .


By providing free arts education to youth with limited access, our programs seek to empower young people with opportunities to discover and develop their own voices. We firmly believe that in order to overcome the difficulties of the circumstances within which they are situated, young people must think of their voices as vital tools through which they can process their lives, shape the world around them, and hone their abilities to envision and create long-lasting impact. To achieve this, our programs employ educational best practices while encouraging youth to write about issues relevant to them, in their own vernacular. Youth thus engage their own cultures and bridge their personal literacies to the traditional academic literacies presented in school.

[one_fourth]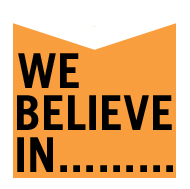 [/one_fourth] [one_fourth]
VOICE
We believe it is critical that young people have opportunities to find, develop, publicly present, and intentionally apply their voices. Silence is a powerful thing when chosen, but incredibly oppressive when forced upon.[/one_fourth] [one_fourth]
CONTINUUM
We are committed to providing opportunities for youth to engage with the tradition of oral literacy and oral poetics so as to immortalize the voices of today's young writers.[/one_fourth] [one_fourth_last]
COMMUNITY
Youth Speaks reflects diversity and engenders a community of young artists who reach across demographic boundaries toward self-exploration and growth, providing a platform where conflicts are resolved on the page or the stage, rather than on the street.[/one_fourth_last] [one_fourth]
CONTEMPORARY CULTURE 
Youth Speaks is committed to the written and spoken word, innovating our program so that it remains accessible and attractive to the population we serve, and reflects their stories without leaving out the stories that have come before.[/one_fourth] [one_fourth]
INDIVIDUAL AND SOCIAL TRANSFORMATION
Youth Speaks provokes movement from silence to empowerment based in liberatory pedagogy and youth development. We intend to democratize a civic population of youth by giving them a platform to speak.[/one_fourth] [one_fourth]
We Believe in EXCELLENCE
We challenge young people to find their own voices, to work hard to apply them, and to do so responsibly. We ask youth to not be afraid of their own potential; we promise them we won't be.[/one_fourth] [one_fourth_last]
We Believe in LIFE 
We are firmly attached to the idea that every young person matters, that we all deserve to be safe in our local environments, and have the right to know that our voices will be heard and will live on.[/one_fourth_last]