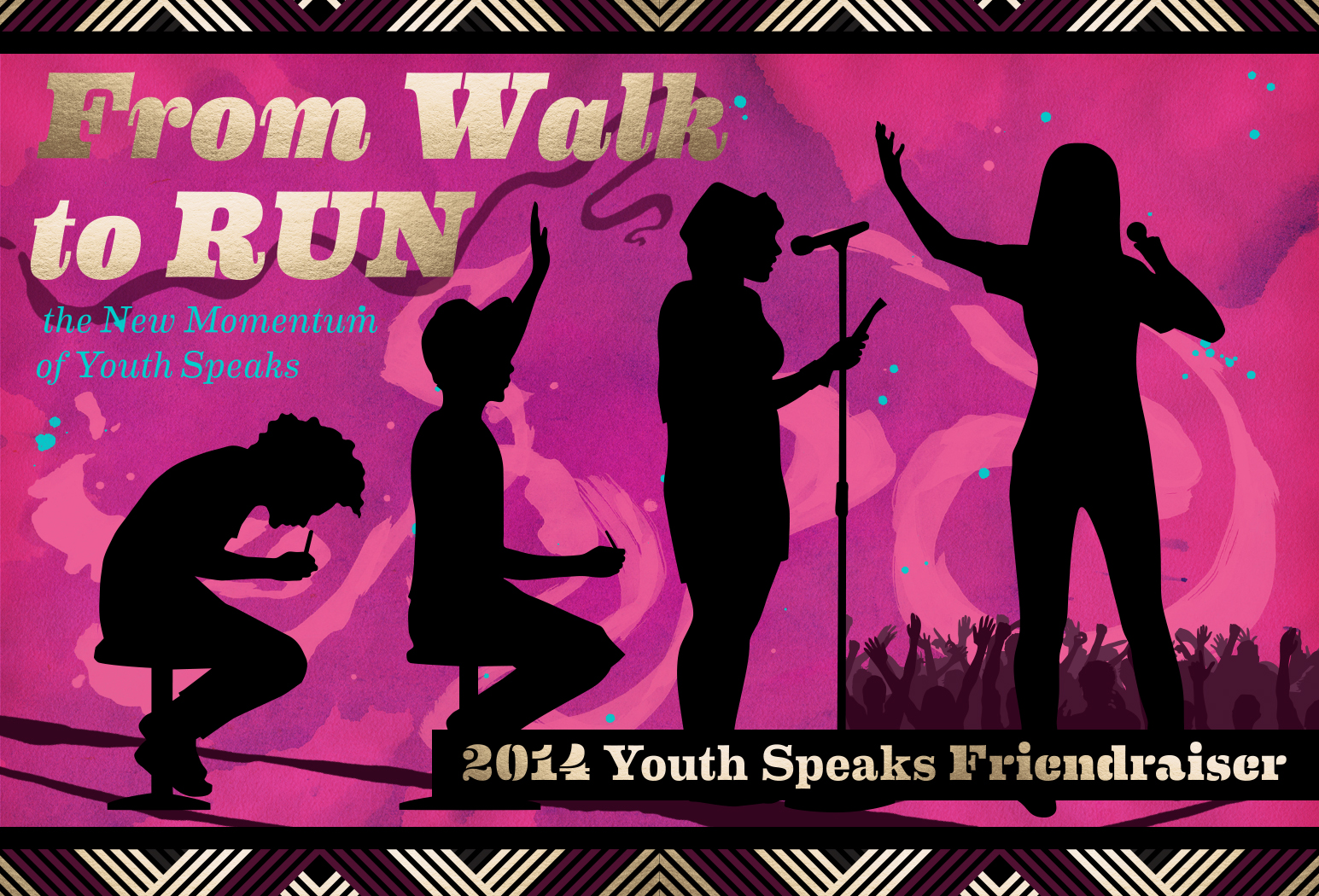 On Monday, November 17, 2014, bring your friends to an inspiring evening with a view into one of the nation's most significant and far-reaching arts and literacy organizations. At the Friendraiser dinner you'll hear from the Youth Poets and Youth Speaks Alumni who are using oral poetry to define the new American Voice.

Supporters of the arts, literacy, and youth development are invited to attend this event to learn more about Youth Speaks and its critical mission. This RSVP-only event is free, but registration is required. Donations throughout the evening are encouraged and all proceeds will benefit Youth Speaks. Register: https://walktorun14.eventbrite.com/

You're encouraged to bring your community to our tables at the annual Friendraiser dinner. Hosting a table is a great way to introduce your family, friends, and colleagues to Youth Speaks while enjoying good food, great performances, and amazing experiences. Your guests will be treated to an intimate view of the organization and our belief that the voices of young people matter.

Invest your time and energy to show your support by lending a hand at the Friendraiser.

Sponsor the Youth Speaks Friendraiser and demonstrate your company's lasting commitment to Youth Development, Arts Education, and the ideology that the voices of young people matter.
To attend, host a table, sponsor the Friendraiser, or volunteer please contact Development Director Maritsa Cholmondeley at maritsa@youthspeaks.org