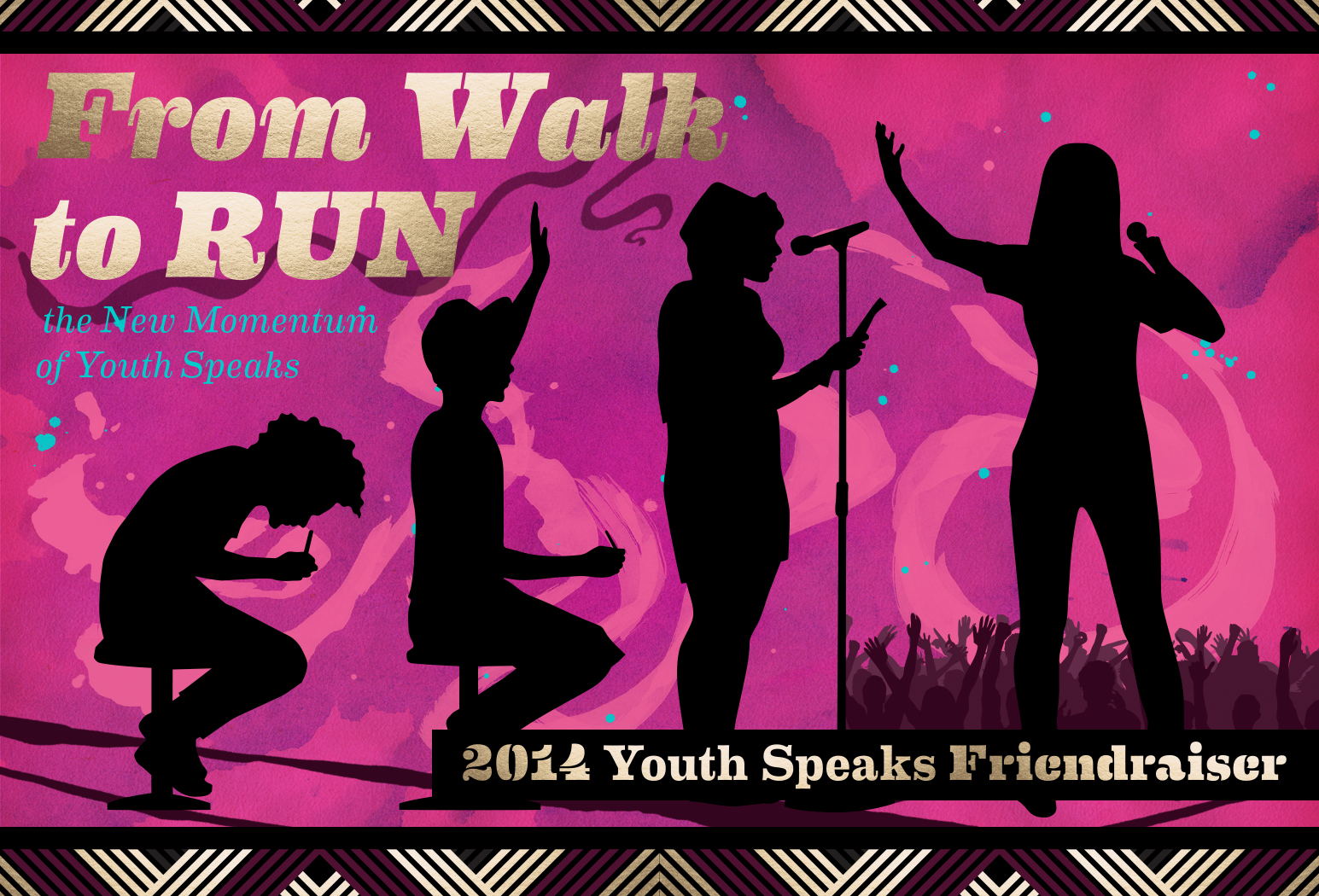 Friendraiser
Thank you for attending the 2014 Friendraiser on Monday, November 17, 2014. Please save the date for the 2015 Friendraiser on Monday, November 16, 2015!
The Friendraiser is an inspiring evening with a view into one of the nation's most significant and far-reaching arts and literacy organizations. At the event, you'll hear from Youth Poets and Youth Speaks Alumni who are using oral poetry to define the new American Voice.
There are multiple ways to support the Friendraiser! To attend, host a table, sponsor the Friendraiser, or volunteer, please contact Maritsa Cholmondeley, Development Director, at maritsa@youthspeaks.org.
If you would like to make a gift in support of the 2014 Friendraiser, please click here – and thank you for your support of Youth Speaks.