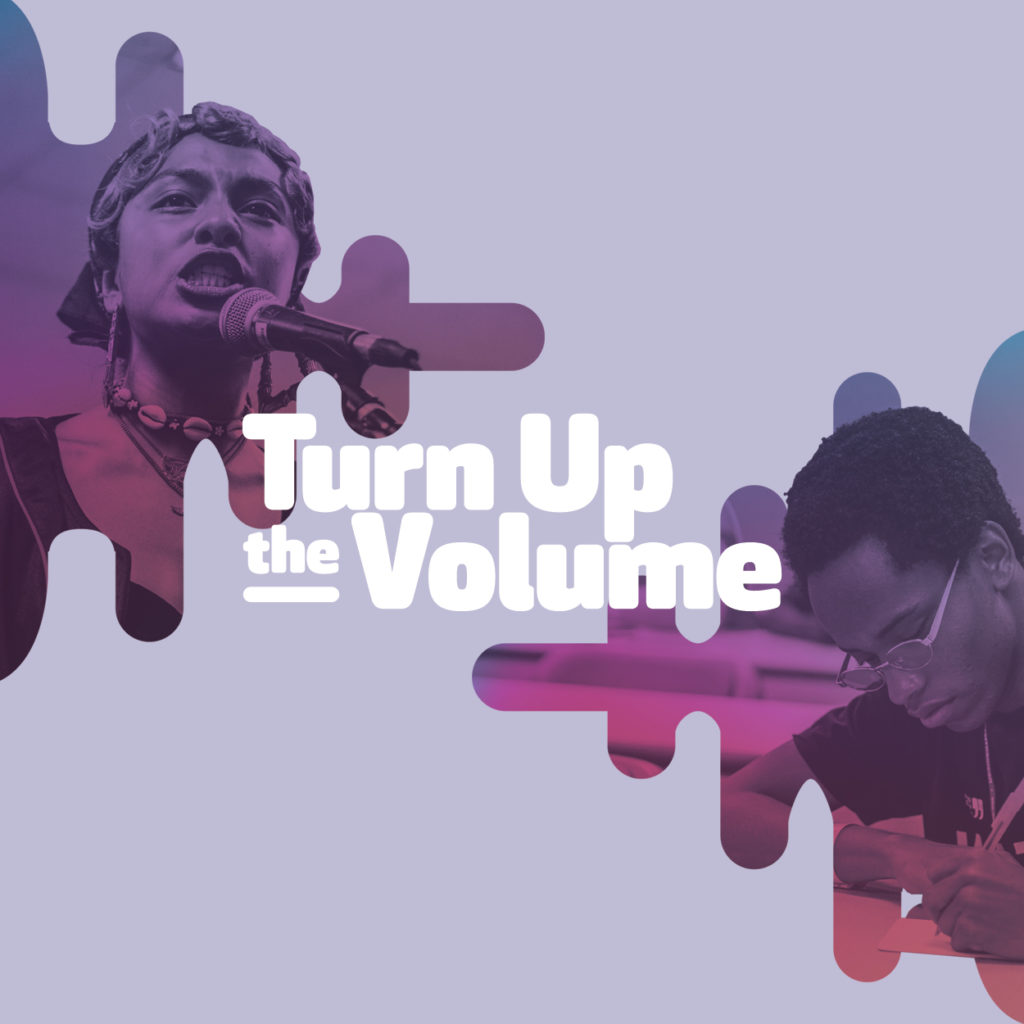 TURN UP THE VOLUME
After School Workshop
October 2019 – May 2020
Open to 13-19 Year-Olds
Always FREE!
Put pen to page at our weekly writing and performance workshops in Oakland and San Francisco. Workshops begin in October and are free for teens to attend on a drop-in basis. All experience levels welcome. Make sure to follow us on social media (@youthspeaks) and check out our website for updates over the next month about exact workshop locations.
---
Generously funded by the San Francisco Department of Children, Youth and their Families, Grants for the Arts/San Francisco Hotel Tax Fund, the San Francisco Foundation, the Kimball Foundation, the National Association of Latino Arts and Culture, the W. Clement and Jessie V. Stone Foundation, The William and Flora Hewlett Foundation, The Walter and Elise Haas Fund, The Lia Fund, the Clorox Company Foundation, the Stanley S. Langendorf Foundation, the S.D. Bechtel Jr. Foundation, and individuals who believe in the power of the word when it is in the hands of young people.