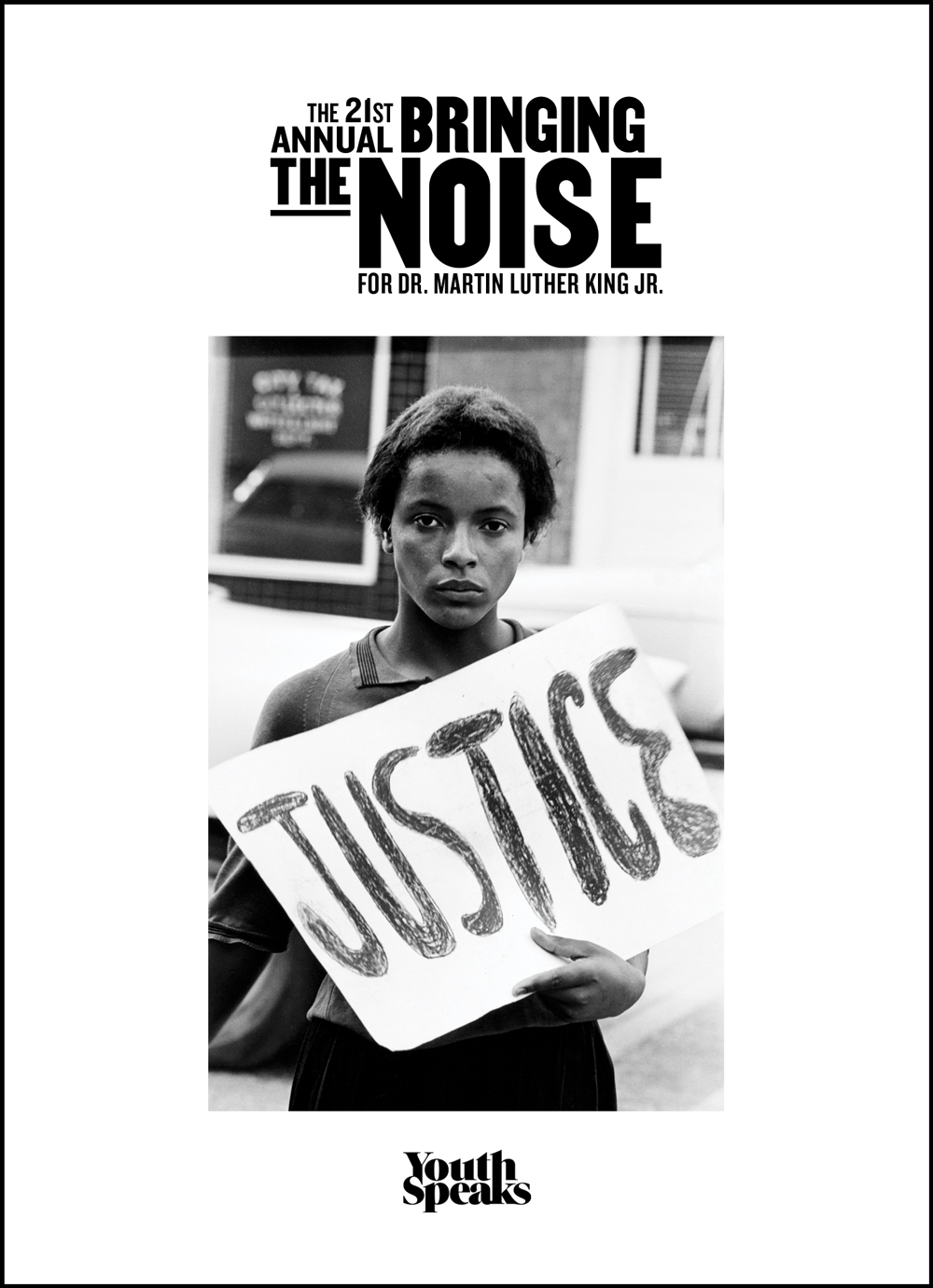 Bringing the Noise for Dr. Martin Luther King Jr.
Spokes 2018-2019 applications will open in March 2018.
Join us in celebrating 21 years of Bringing the Noise on January 15, 2018 in San Francisco at the historic Nourse Theater. There is no better way to celebrate the life and legacy of Dr. King than through the voices of young poets and writers. Envisioned by Youth Speaks' Emerging Artist Tassiana Willis, the theme of this year's event is "tied in a single garment of destiny." Inspired by the Black women and women of color whose experiences and contributions to movements for justice are systematically erased, we bring the noise by speaking back to a year characterized by xenophobia and "white nationalism" by lifting up and engaging with Dr. King's assertion that "before you finish eating breakfast in the morning, you've depended on more than half of the world." We are excited to represent the history of Youth Speaks, with both veteran performers and the next generation all hitting the stage in this annual gathering.
WATCH 20 years of Bringing the Noise: