The Voices of Youth Matter
We create spaces that challenge youth to develop and amplify their voices as creators of societal change.
2022-2023
Programming
This year we have several opportunities from hybrid writing workshops, Under 21 Open Mics, and the Teen Poetry Slam.
Sign up to be in the know about our programs, including notifications and updates.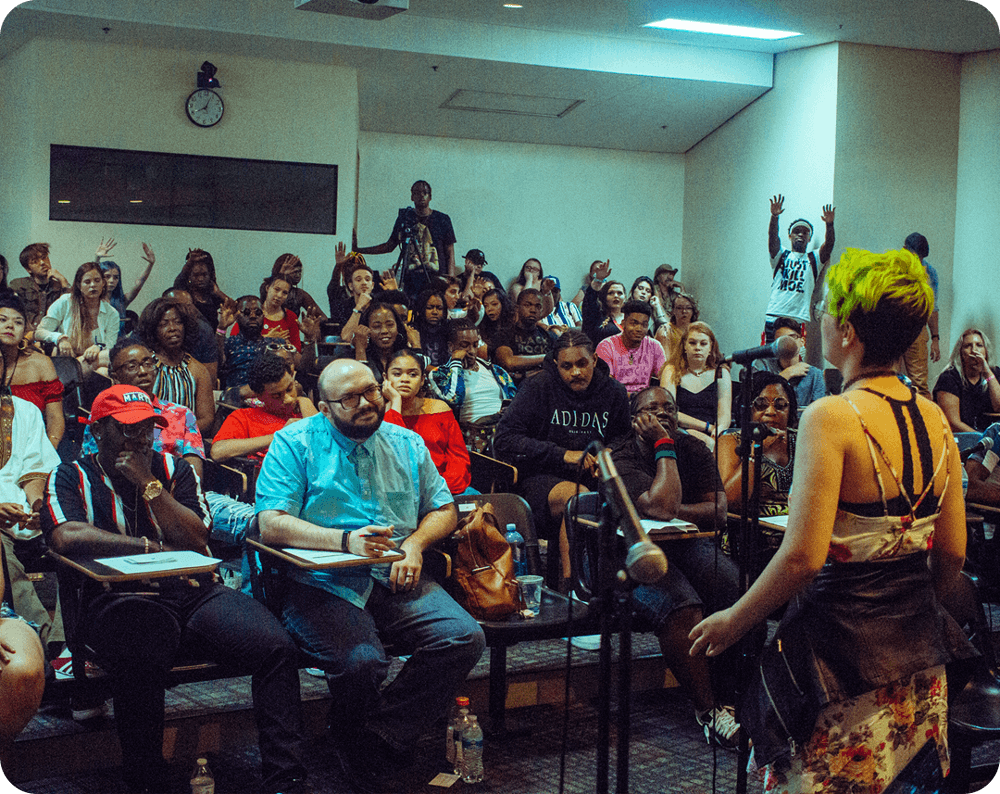 ---
Heat of the moment
As an organization that is head-over-heels in love with language–as aggressive students of words, ideas, and thoughts–Youth Speaks understands how stories have been systematically erased and hidden from textbooks and reading rooms around the world. It's what we're seeing happen right now in Florida classrooms and it's appalling.
Want to collaborate, book a poet mentor, or provide feedback of a progam?
We'd love to hear from you.