The Voices of Youth Matter
We create spaces that challenge youth to develop and amplify their voices as creators of societal change.
2022-2023
Programming
This year we have several opportunities from hybrid writing workshops, Under 21 Open Mics, and the Teen Poetry Slam.
Sign up to be in the know about our programs, including notifications and updates.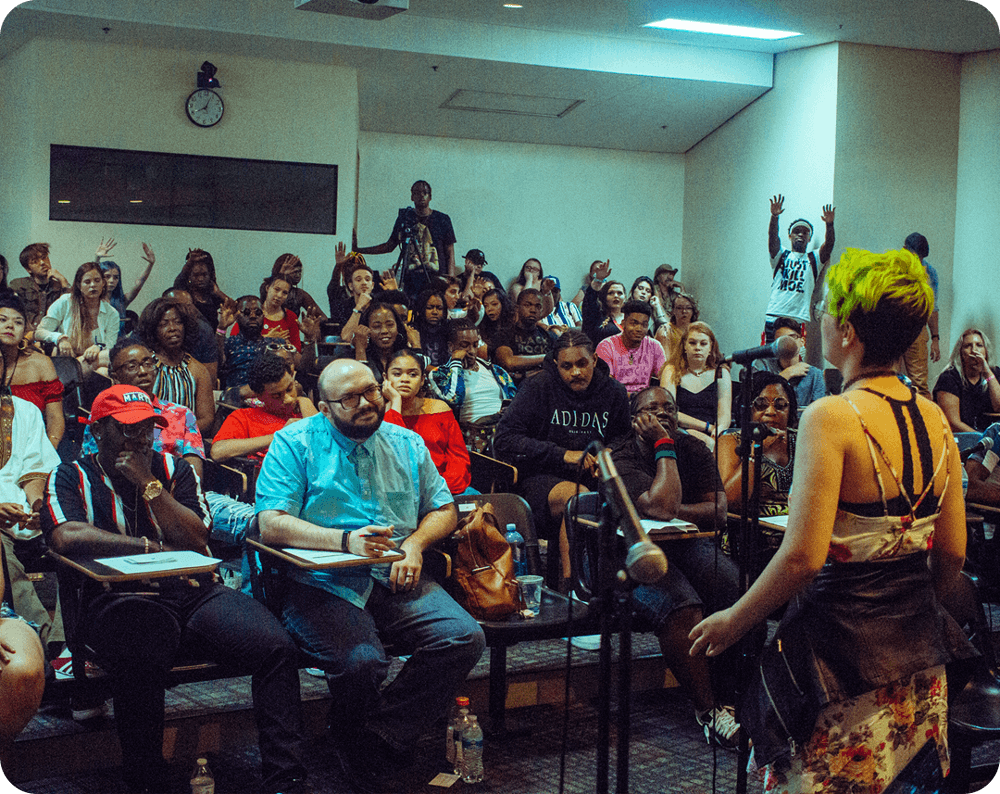 Individual Arts Fellowship
Appilication Period: August 7 - Septe,ber 30, 2023 • *Northern Californian Artists Only

Youth Speaks has been selected to administer the California Arts Council's Individual Artist Fellowship Program, which will regrant $740,000 among 35 California-based individual artists and culture bearers at the intersection of culture, ancestral and Indigenous practices, and multi-racial movement work.
---
Heat of the moment
As an organization that is head-over-heels in love with language–as aggressive students of words, ideas, and thoughts–Youth Speaks understands how stories have been systematically erased and hidden from textbooks and reading rooms around the world. It's what we're seeing happen right now in Florida classrooms and it's appalling.
ANTHOLOGY
Between My Body & The Air
Between My Body and the Air is a collection of poems by youth voices from the Bay Area and beyond pushing us to think deeply about our COVID-clad world and the structural violence impacting our communities before and throughout the pandemic.
Want to collaborate, book a poet mentor, or provide feedback of a progam?
We'd love to hear from you.