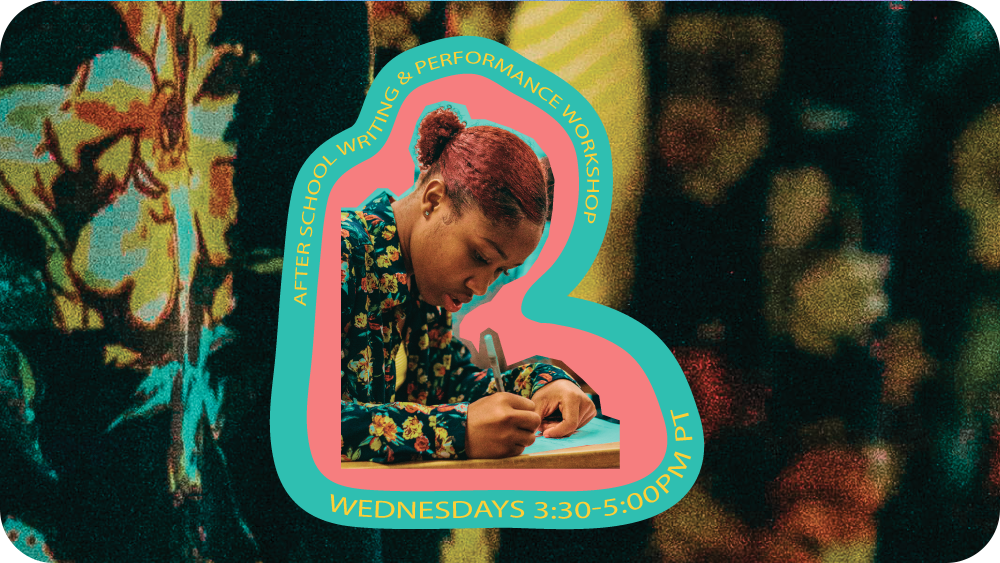 After School Workshops
Every Wednesday 3:30-5 pm PT, September 2021 – May 2022
From poetry, fiction, and playwriting to performance, desktop publishing, and poetry slam, these free weekly writing and performance workshops are taught throughout the school year by leading poets, writers, spoken word artists, cultural activists, alums, and burgeoning teaching artists.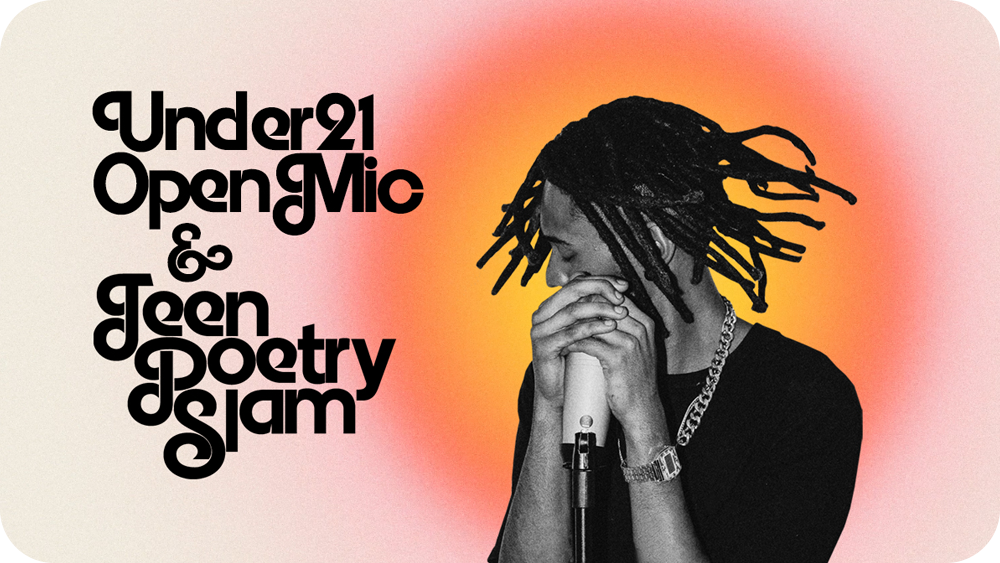 Under 21 Open Mic & Teen Poetry Slam
4-5:45pm PT every 2nd and 4th Friday of the month
Want to get on the mic and share something new? Looking for a place to spit your best work and compete for a $50 prize and an all-expense paid trip to Washington DC? Sign up to bust at this twice-monthly double-feature event. Open to anyone age 21 and under to perform. Stream on our YouTube page.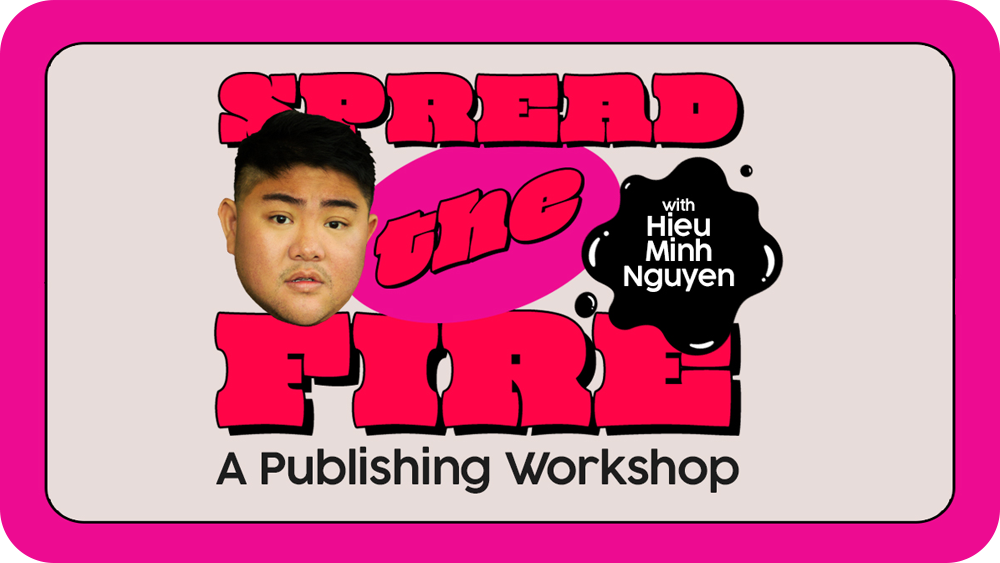 A Publishing Workshop with Hieu Minh Nguyen
Fall 2021: Saturdays 1-3 pm PT October 9 – December 4th
The fire you spit on stage, can also scorch the page. In this workshop, poets will learn how to refine and prepare their poems for publication. All levels of experience are welcome. Any poet between the ages of 13-19 who wants to learn how to write a book are welcome.
A Workshop Series on Hip-Hop, Lyricism, & Black Oral Tradition
Thursdays 3:30-5:30 pm PT October 7th – December 2nd 2021
Participants in this workshop series will develop and exercise skills in writing and performing rap and other melodic forms of lyricism, as well as learn about the history of great orators, writers, speakers and performers that have pioneered hip-hop music today.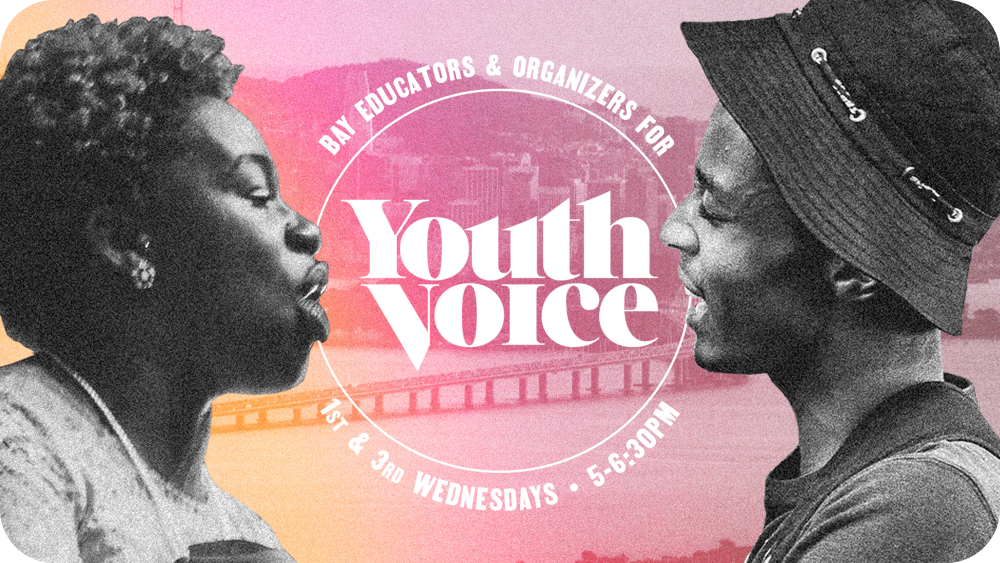 A free online community and professional development training series led by Youth Speaks Director of Programs, Gabriel Cortez, and Associate Director of Programs, Sandy Vázquez, exclusively for Bay Area educators, librarians, organizers, after school coordinators, and others that work with teens.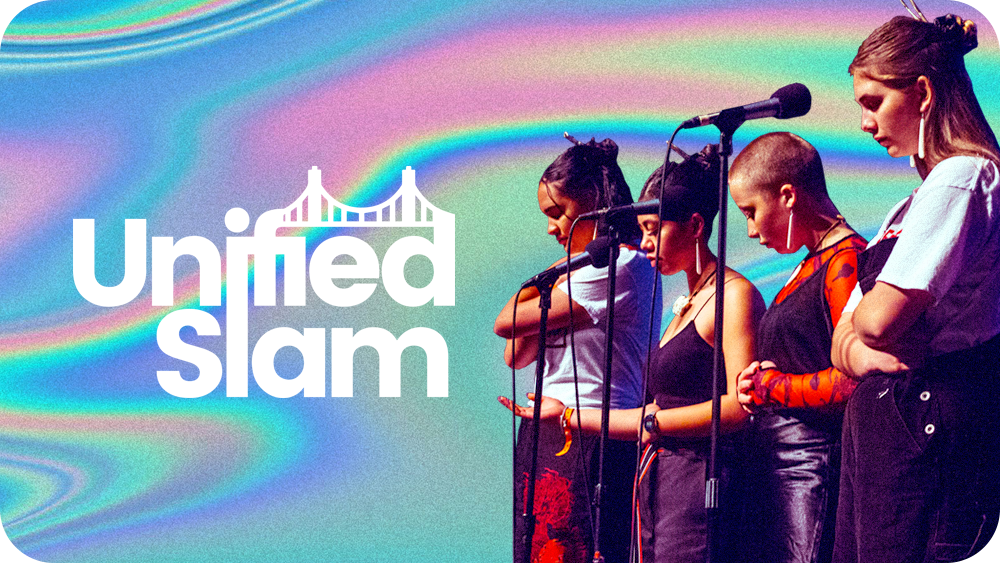 Squad up with the best poets at your Bay Area school or organization to compete to see who has the top teen poetry slam team in the Bay! This annual team competition allows Bay Area high schools and organizations to bring one team of 4-6 teen poets to represent for a chance at larger stages and larger opportunities.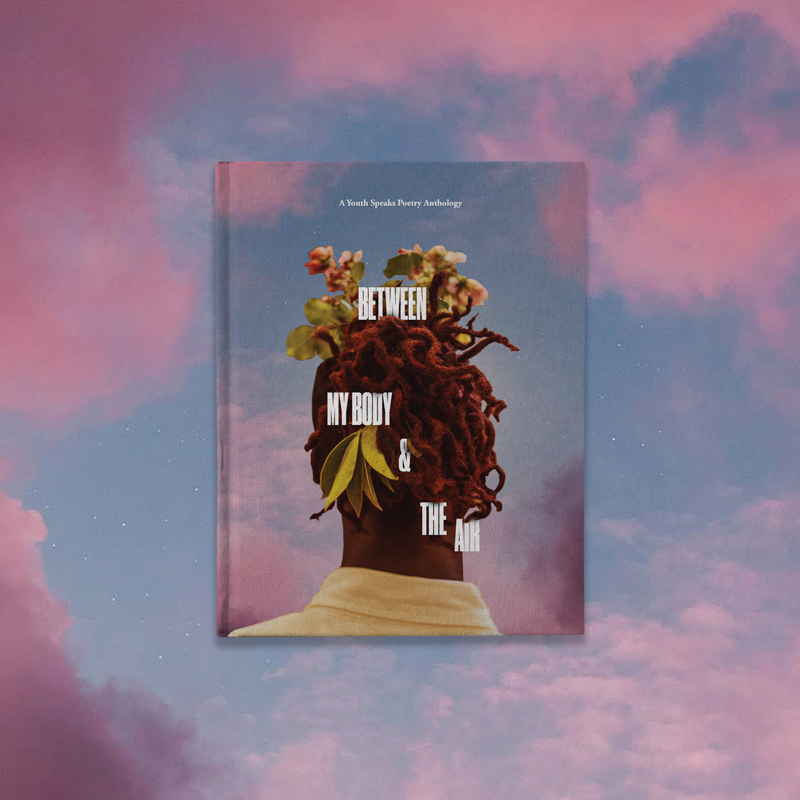 Between My Body and the Air
"Between My Body and the Air" is a collection of poems by young voices from the Bay Area and Beyond pushing us to think deeply about our COVID-clad world and the structural violence impacting our communities even before the pandemic hit. This book is a special digital publication by Youth Speaks that celebrates the urgent stories and incredible range of young voices around the world.
The voices of young people matter
Mission
Youth Speaks creates spaces that challenge young people to develop and amplify their voices as creators of social change.
Vision
Youth Speaks envisions a world in which young people are heard, honored, and connected through creative ecosystems of care.