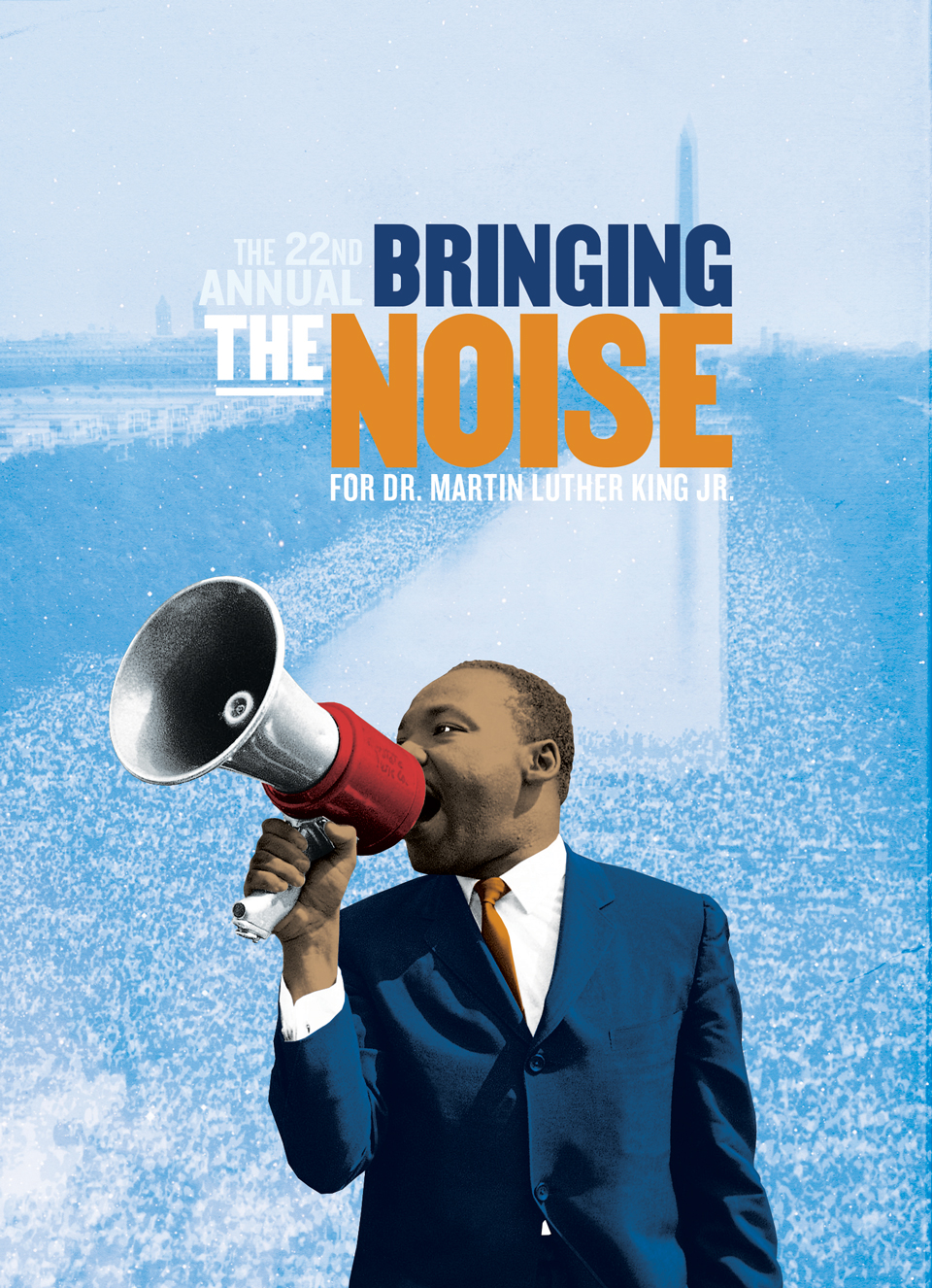 Bringing the Noise for Dr. Martin Luther King Jr.
Workshops
Come through to 6 FREE writing workshops from 5:30-8pm Tuesday 10/16-11/27 at the Youth Speaks Office (1663 Mission St. #604, SF), where we will put pen to page exploring themes related to one of the most poppin' shows in The Bay. Anyone that attends TWO workshops will also receive a free ticket to this year's show. Snacks will also be provided.
Can't make the workshops? You can still submit to be in this year's show! Writing prompts and submission details will be posted at bit.ly/BTN19Prompts. This opportunity is only open to Bay Area youth age 13-19 years old. If you have any questions, don't hesitate to email gcortez@youthspeaks.org and svazquez@youthspeaks.org.
22nd Annual Bringing the Noise for Dr. Martin Luther King, Jr.
Monday, January 21, 2018 | 7pm
Nourse Theater | 275 Hayes St. | San Francisco
Tickets: $5 Youth (24 and Under) | $10 Adult
WATCH 20 years of Bringing the Noise