Oakland Youth Poet Laureate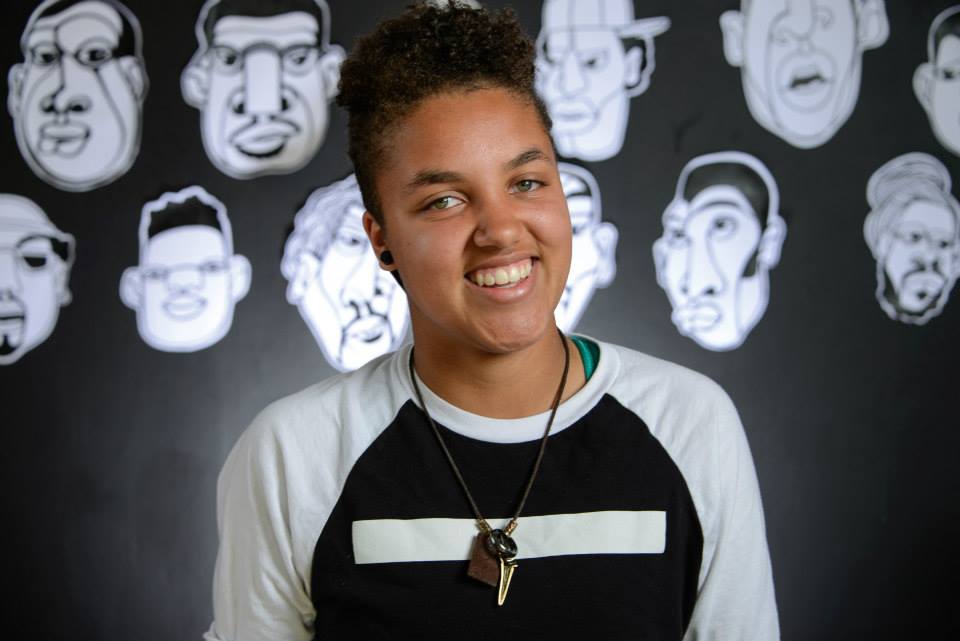 2015 Youth Poet Laureate – Tova Ricardo
Sixteen-year-old Tova Ricardo, a junior at Bentley High School, is Oakland's 2015 Youth Poet Laureate. Tova began writing poetry in 6th grade and fell in love with the ways that words and characters tie together to spark emotion and controversy inside the reader. Tova soon realized that her first loves were literature and poetry, and knew that she had found the one place where she wouldn't have to conform to society's expectations. The meeting of pen to paper allows Tova to claim her freedom of expression and the emotional terrain that surrounds the construction of human identity. Issues of race, gender, sexuality, family dynamics, community, and social stigma crackle like electricity throughout Tova's work.
Meet Oakland's Laureates
Tova Ricardo Bentley High School – 2015 Poet Laureate
Sophie Elkin Oakland School for the Arts – 2014 Poet Laureate
Obasi Davis Berkeley High School – 2013 Poet Laureate
Stephanie Yun Skyline High School – 2012 Poet Laureate
About The Oakland Youth Poet Laureate Program
Oakland Youth Poet Laureate: In partnership with the Oakland Public Library, this program is the first of its kind. The Oakland Youth Poet Laureate program is an unprecedented citywide effort to celebrate literacy through poetry and connect young writers to far-reaching opportunities. Each year we accept submissions from talented young writers (ages 13-18) to be considered for the city's top literary honor. The winning poet earns an educational scholarship and embarks on a year of opportunities as an ambassador for literacy, arts and youth expression. In addition to the annual poetry competition, the program includes year-round workshops, public performances, publishing, and mentoring for young writers.
Calling on all Oakland based poets ages 13-18 to enter The 4th Annual Oakland Youth Poet Laureate competition! Become the next Oakland Youth Poet Laureate 2015. Show us your best work! Your truth. Your style. Your voice.
The Winner will receive:
• A $5,000 scholarship
• Leadership opportunities and mentoring
Who can enter?
• Poets age 13-18 who live or attend school in Oakland (Please visit our website or call us for more eligibility requirements)
Applications accepted for 2015 are closed.
Questions?

• Call Lana at 510.238.7613 or email oaklandpoets@gmail.com
The Oakland Youth Poet Laureate is a joint program of Youth Speaks and the Oakland Public Library in collaboration with more than a dozen community partners and funded with the generous support of The Friends of the Oakland Public Library and the Youth Speaks Youth Poet Laureate Fund.