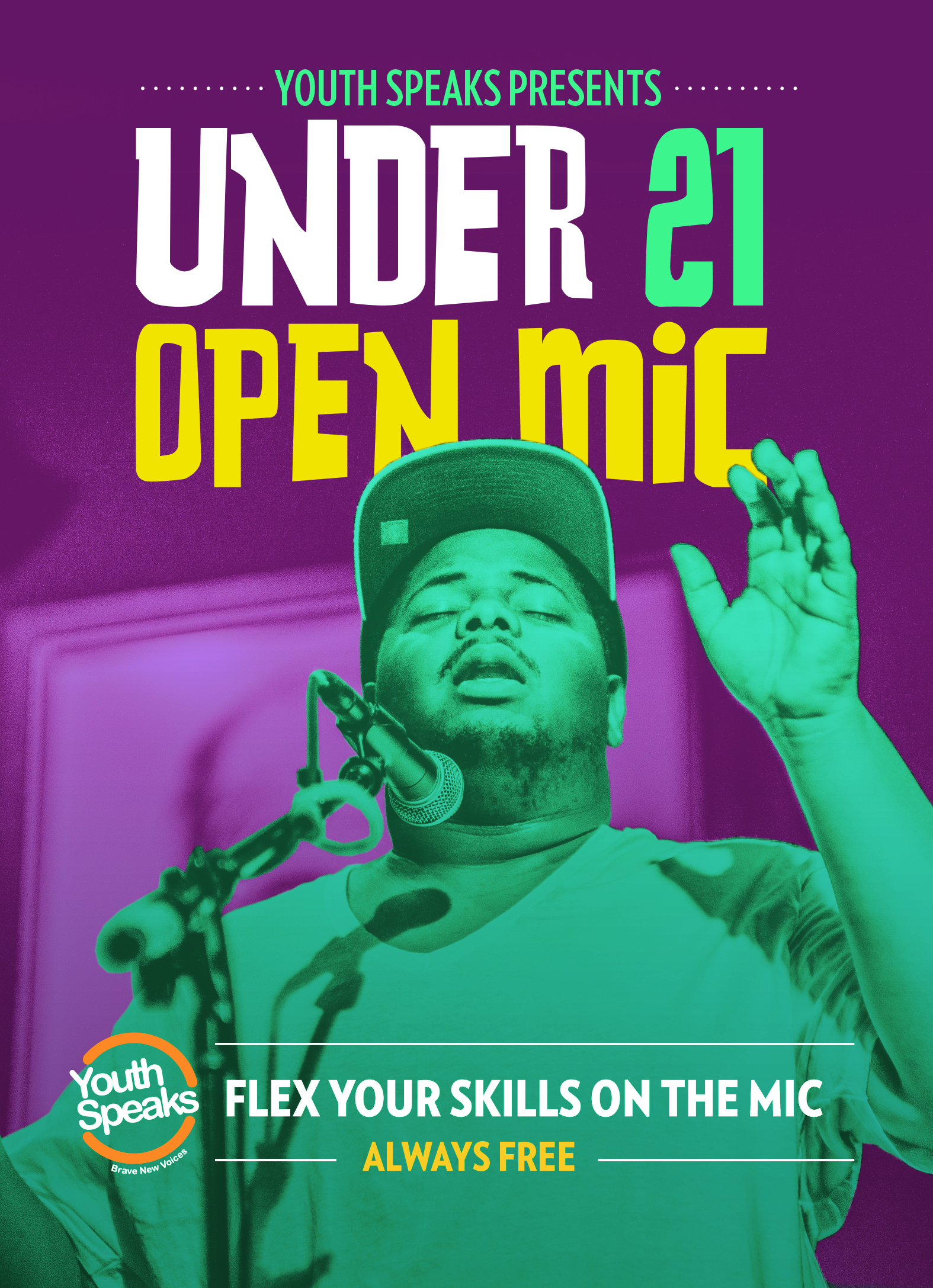 Under 21 Open Mics
Come to inspire and be inspired by young artists across the Bay Area performing spoken word, music, dance, and more. No censorship, all love! Under 21 Open Mics are "open-houses" for emerging young writers and performers to bust on the mic. Held in community locations throughout the East Bay and San Francisco, these events are youth-led and produced by members of SPOKES, our Youth Advisory Board.
Held twice a month, Under 21 Open Mics are FREE and will start up again in SEPTEMBER 2017 through MAY 2018.
List opens at 6:30pm
Show starts at 7pm
Goes 'til 9pm
Live DJ and special guest artists.