Teen Poetry Slam
---
For over 20 years, the Youth Speaks Teen Poetry Slam has propelled spoken word around the globe. Youth from all over the Bay compete to become a finalist and rep the Bay at Brave New Voices.
The Teen Poetry Slam is a 25-year tradition celebrating some of the most amazing young writers and performers in the Bay. Come witness the highest-scoring finalists bring their best original poems. The highest-scoring poets in prelims win $50 and a chance to earn their seat on the Bay Area Brave New Voices team. This event is free for anyone aged 21 and under. The Teen Poetry Slam is only open to Bay Area youth. If you're not a Bay Area youth, volunteer to help judge the event. Want to join? Register below to perform at our Under 21 Open Mics that happen every 2nd Friday.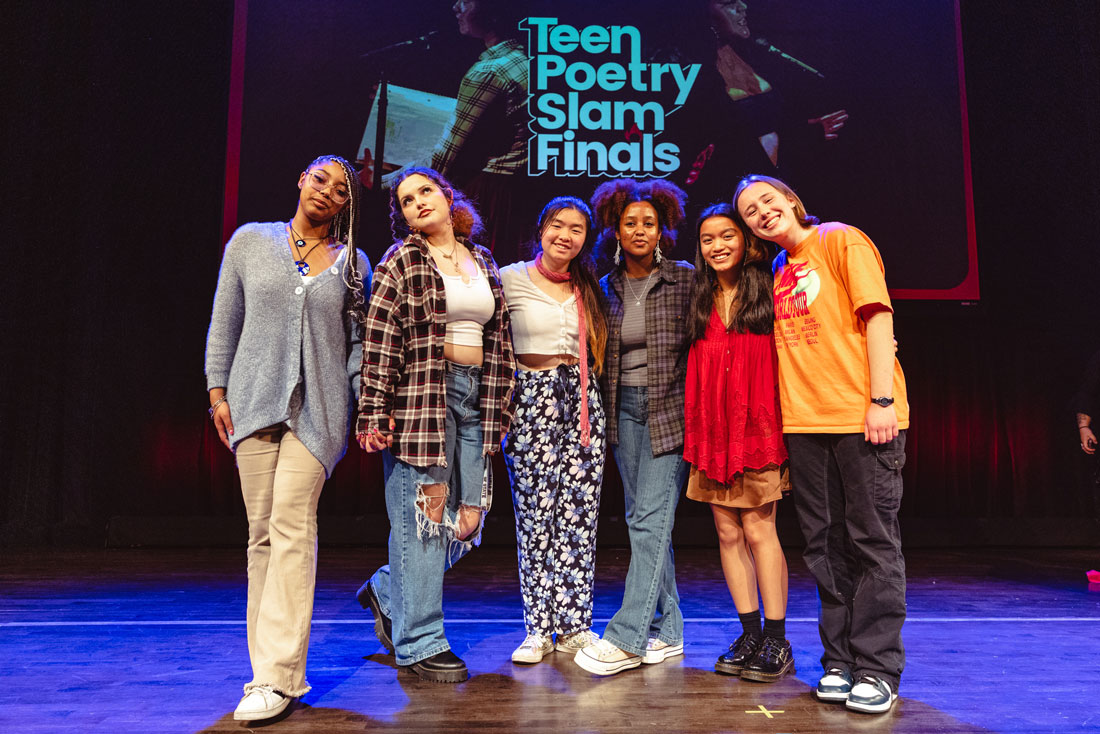 Zoe will be joined by the top five scoring poets from the Teen Poetry Slam Finals as they rep the Bay Area at the Brave New Voices 2023 Festival in San Francisco this July. Say hello to the team (pictured from left to right): Lee the Prophet, Cecilia, Lauren, Mahder, Zoe, Julia.